I especially remember the first appearance of G.I. Joes Law and Order in issue #60 of the Marvel G.I. JOE comic because it was drawn by then nobody fill-in artist Todd McFarlane. However, they aren't members of the team and the first thing they do in the story is kidnap General Hawk!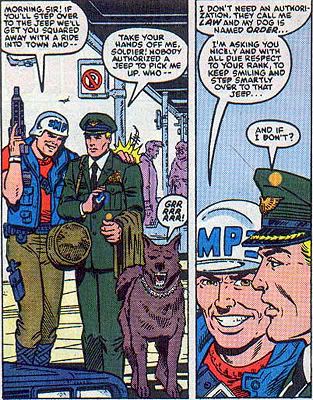 But by the end of the story, they've helped thwart a Cobra plot and Hawk officially welcomes them to the Joes.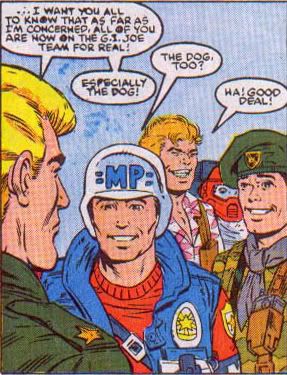 Yeah, it's a pretty goofy story, but I think an MP on the Joe team is a great idea for both security and to keep the more unruly Joes (This means you Shipwreck.) in check.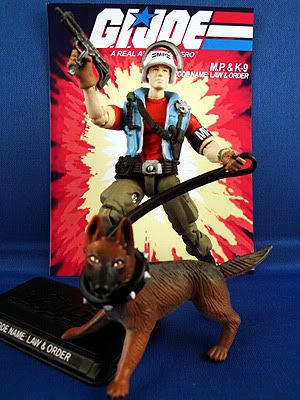 The badge, sleeves, and armband are sculpted and the helmet and armband "MP"s are waterslide decals created by me. Order is vintage and completely repainted including his eyes and collar studs to give him some attitude.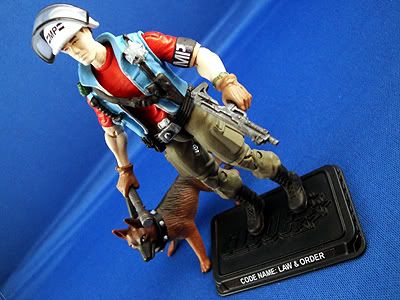 But if you heard the recent
"The Ballad of G.I. JOE"
on FunnyorDie.com, then you know the REAL reason you need Law and Order on the team..."Snow Job's drinkin' beer. I hear he likes to drink quite a bit."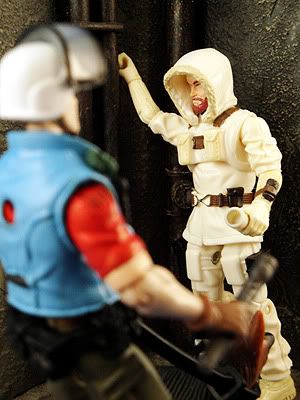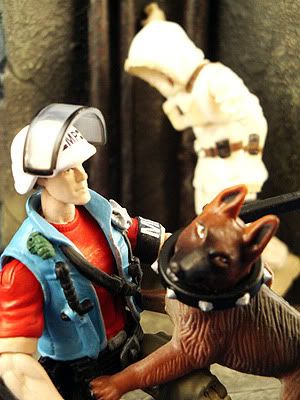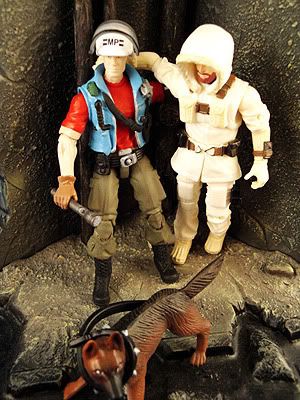 Thank Law and Order for keeping the Joe public image intact! Until next time, I remain
"The Insidious One."