G
ray is the alter-ego of He-Ro, the protagonist of "The Powers of Grayskull" storyline that was to carry the original Masters of the Universe toy line through 1987. But when the line was cancelled later that year, the character fell into obscurity. Many years later, a
print-proof
of the card-art from
Eldor,
another character from TPOG, surfaced and on it was an image of Gray. (You can see my custom MOTUC Eldor
here
.)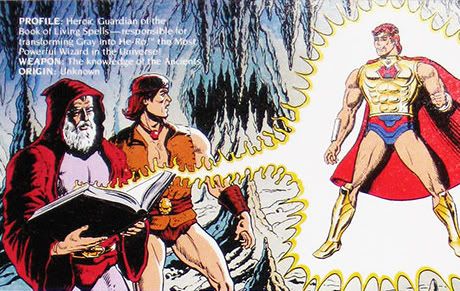 Admittedly, I'm not the biggest fan of the "alter-ego" storyline in MOTU but I am fascinated by the plot of The Powers of Grayskull. The stories were to be set in Eternia's past when the planet was known as Preternia which means they were going to explore the origins of Castle Grayskull and the source of He-Man's power. Had the line continued, would Gray have been credited with building the castle? (King Grayskull was later credited with building the castle in the 200X cartoon series.)


But even more appealing to me than the plot is the setting; a savage prehistoric world with
cybernetic dinosaurs
and magic. This may seem like a strange mash-up of ideas but Masters of the Universe has always been about strange mash-ups combining sword and sorcery with advanced technology.
I don't seem to be the only one excited by this forgotten era as I recently discovered artist Alex Gimenez's vision of it in
this awesome illustration in his DeviantArt Portfolio
.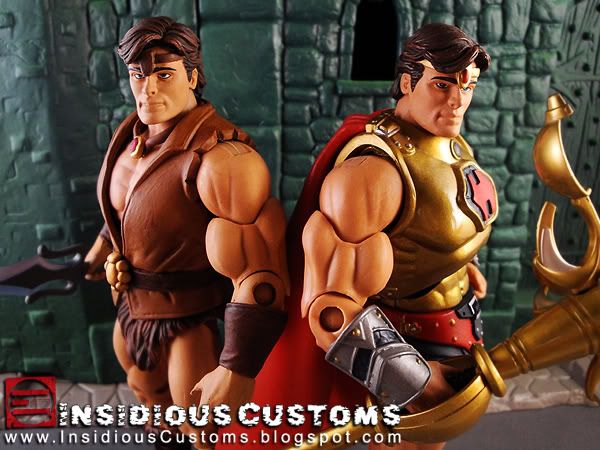 While Mattel did make
He-Ro
early in the Masters of the Universe Classics line, Gray is nowhere in sight. And with Prince Adam being relegated to an accessory for the
2010 SDCC Exclusive Orko
figure, I feel our odds of getting Gray are extremely low. So, inspired by Alex's illustration and feeling like we won't be seeing him any time soon, I remedied the situation with the custom piece below.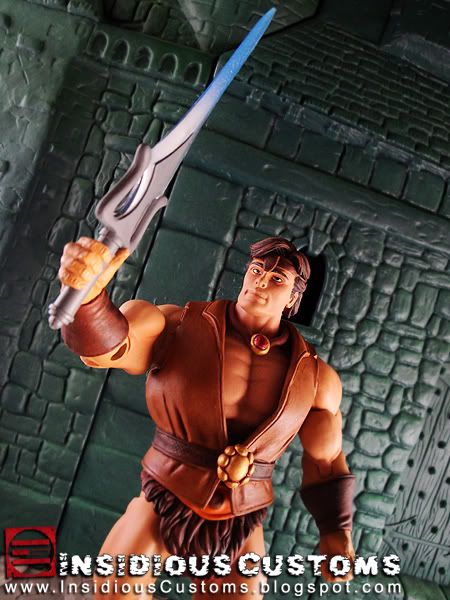 Gray is a combination of five MOTUC action figures and includes a sculpted necklace and belt buckle.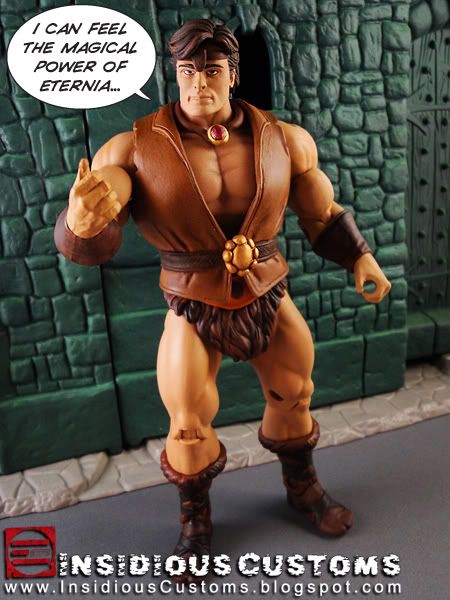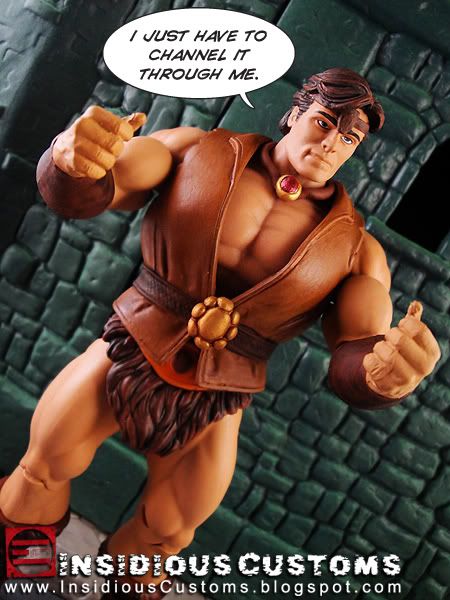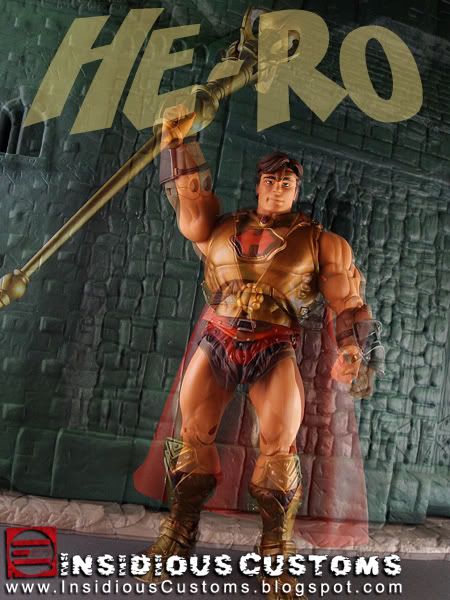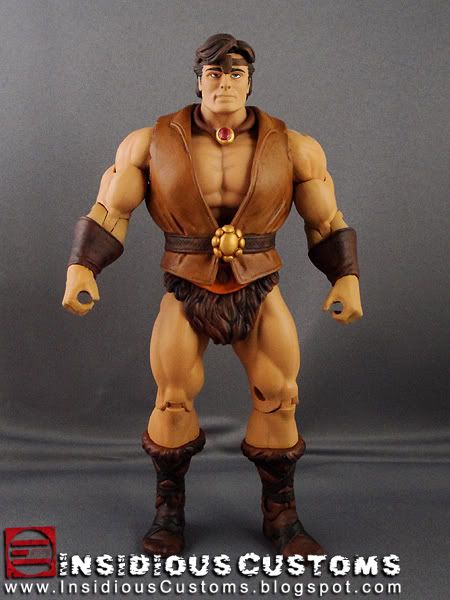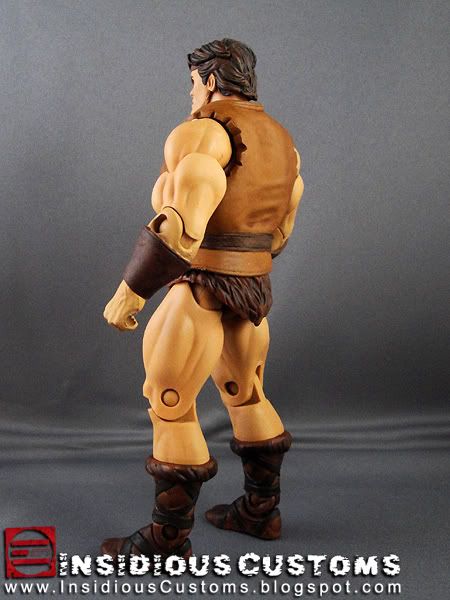 I put a lot of love into getting his details right. I hope you dig him. If you do, be sure to follow this blog so you don't miss out. Until next time, I remain
The Insidious One
.