I
've always felt the Jedi "extras" shown in quick cuts during the arena battle on Geonosis in Star Wars: Attack of the Clones made the Jedi look wimpy. Their lightsaber swinging was stiff, they didn't leap through the air, and when they twirl-kicked (I'm talking about you Agen Kolar) they looked plain silly. Bultar Swan was one of these hapless background characters so I never gave her a second thought...until I read a story in one of the
Clone Wars Adventures
comic books
In it, she was the lone survivor after a hard fought battle on an Separatist planet. And like Obi-Wan in the Cartoon Network Clone Wars animated mini series, she wore modified clone trooper armor.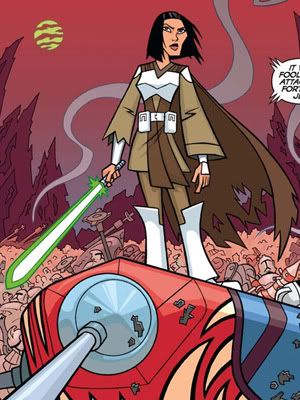 Finally, Bultar looked, moved, and fought like a Jedi should. (Sorry Bultar Swan actress.)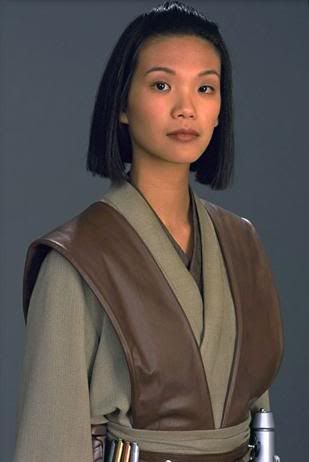 So inspired by this story, I decided to make a figure worthy of this appearance. I used parts form both versions Hasbro released, added some clone armor parts, repainted her and then added battle damage and weathering to give her armor to give that, "I've been fighting armies of droids for 30 days straight without a break" look.