This is my 101st post to this blog. Being a bit of milestone, I felt it should feature one of my most-requested and, according to Google Analytics, one my most searched-for and viewed pieces.
The answer? Yours and my favorite M16 Agent; 007, James Bond as portrayed by Daniel Craig. I've done several versions of Craig's Bond. You can see two of them here and here.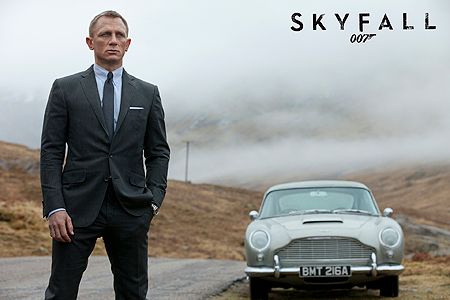 This time, I decided to go with the gray-suited look that we saw in the latest Bond film; Skyfall. I really enjoyed this film and it is my favorite of the Craig Bond movies. In addition in the change of suit color, I aged his face by a few years to convey the weariness of his soul but still tough as nails as I really enjoyed this theme in the film.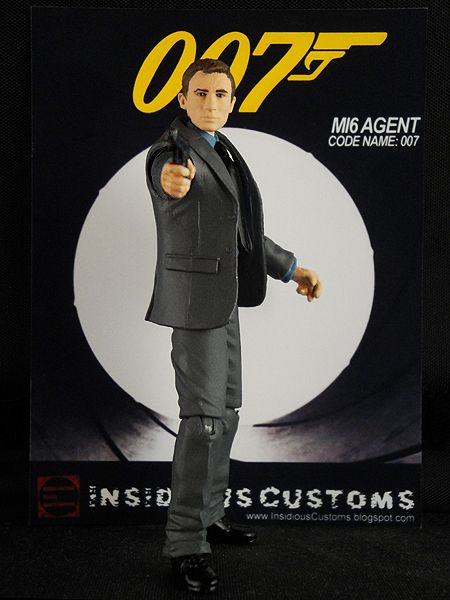 The light-blue shirt was also a nice compliment to the gray and suits the mood of this era in Bond's career.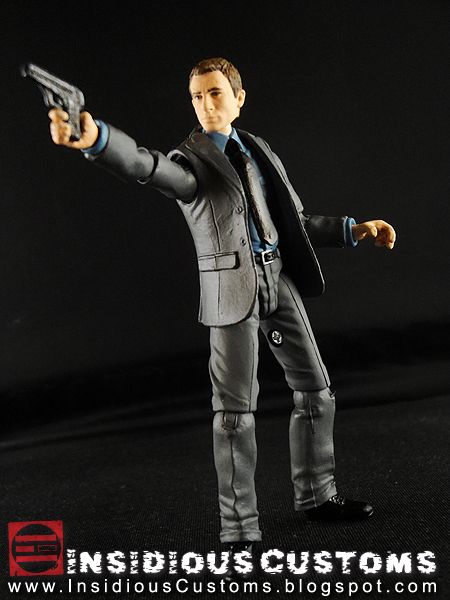 I was pleasantly surprised by the vintage Aston Martin DB5's appearance in the film. It's a beautiful car and symbolizes Bond's return to his roots. The RC2 replica looks great with the figure.
While I'll admit that I was skeptical of Babara Broccoli's choice of Craig as Bond, I feel that she has truly done-right by the character and Craig has contributed to it. He's more like the Bond from the novels than ever; he's highly skilled, cool, and deadly, but he's fallible. He's a scrapper again and he fights and struggles to get the job done. After seeing Skyfall, I have every confidence in Barbra's ability to shepherd the franchise in the years to come.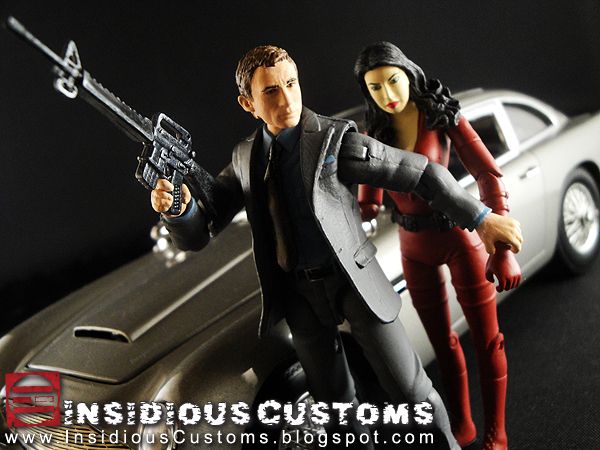 Suit? Check.
Car? Check.
Babe? Double check.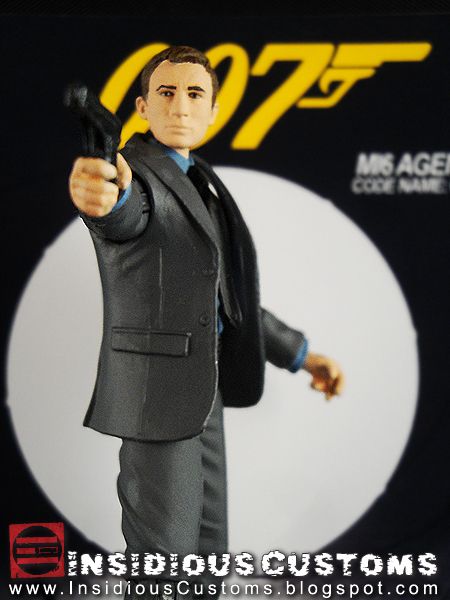 I hope you dig him. Until next time, I remain The Insidious One.