If you've seen my profile picture or my screen name, you know I'm a big fan of the G.I. Joe character Snake-Eyes. So as you might expect, when I do a custom piece based on him, I put even more into him than usual. This piece was inspired by the character's original "commando" look, the famous "silent" issue of the original Marvel comic series, and a more practical real world commando's gear.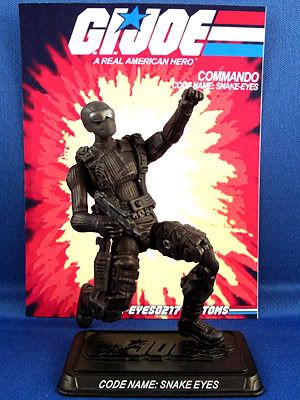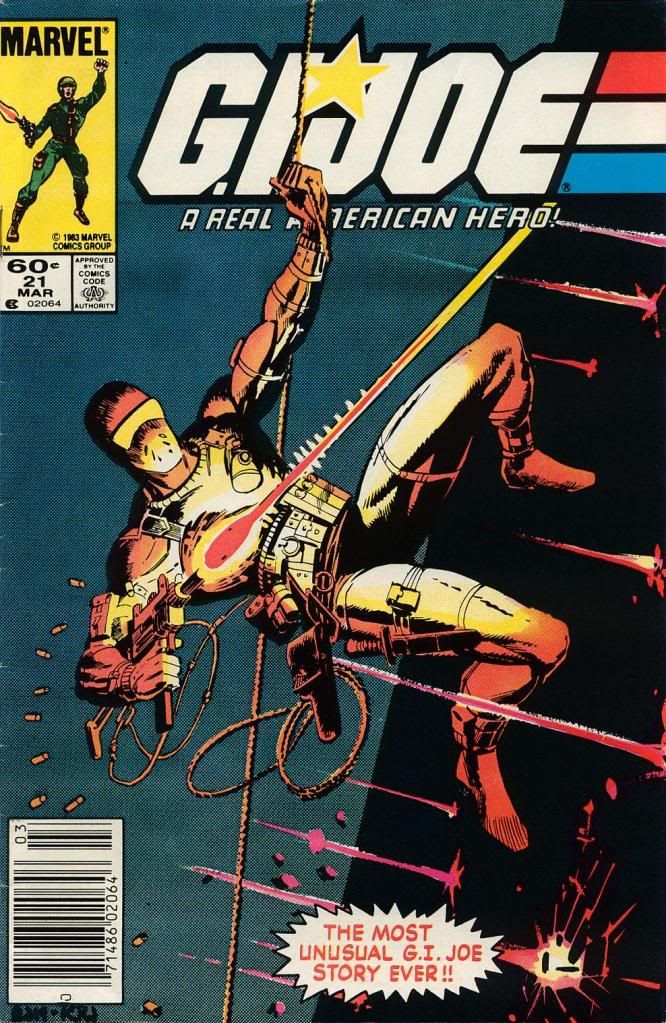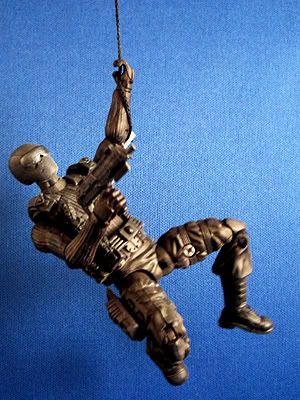 I completely sculpted his mask to match his appearance in the comic and added the "patches" on the shoulders of his sweater to make it look like a real military commando sweater. I also dyed the entire figure black so there would be no "paint rub" issues on joints. (More about dying in a future post.) I painted his visor a gun metal metallic mixed with glossy black and added a very light dry brush of a medium gray to make all the sculpted details really pop.
His accessories include an Arashikage short sword for easy carrying and concealment, his signature uzi, and a bag of explosives.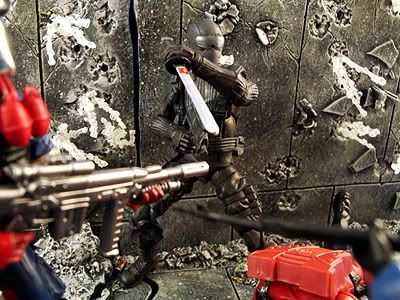 Nothing more dangerous than a cornered Snake...