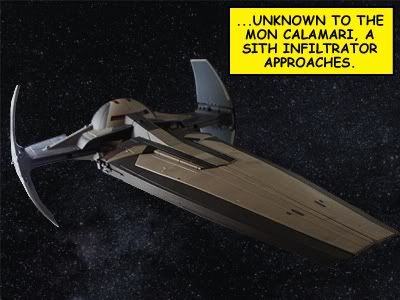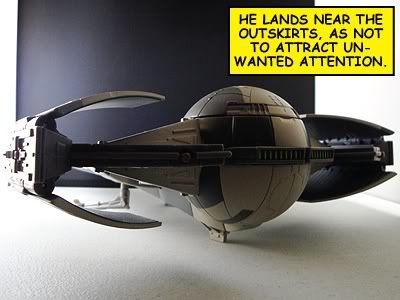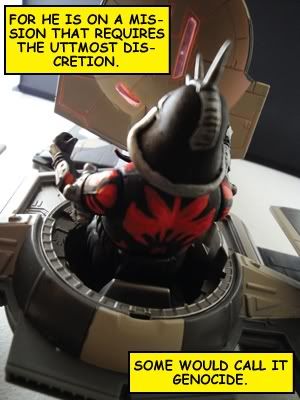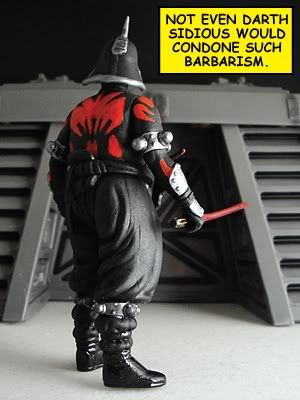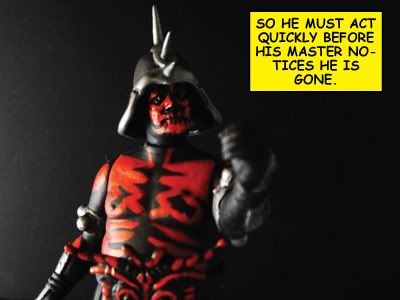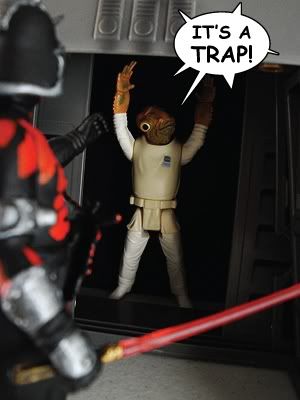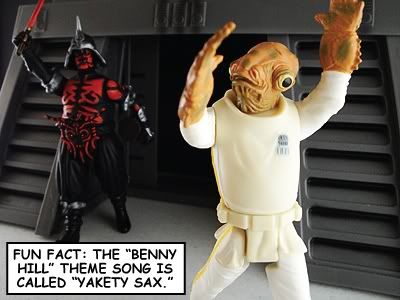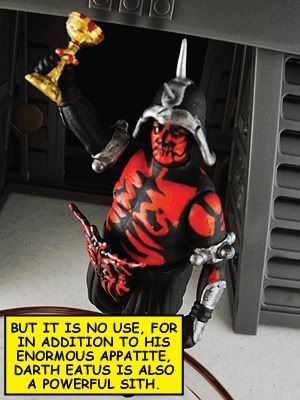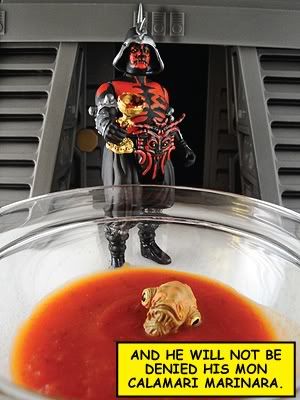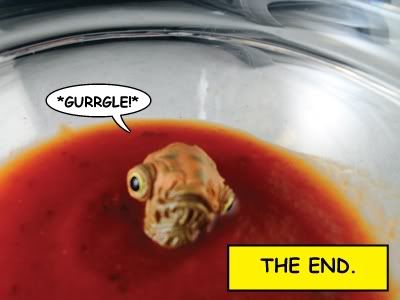 From time to time we gather to discuss our current projects, give each other feedback, and plan our next group project or venture. On one such occasion, we had gathered at a fantastic 70's retro pizza place in Berwyn, IL. And after we had conducted some business, the conversation went to Star Wars. We were attempting to determine who is the toughest Sith of all time and as the conversation was becoming very heated, La Morris interjected that he could settle the debate once and for all. Our pizzas were just then brought to the table and we all turned to listen. La Morris grabbed a piece of the fresh hot pizza and just before he placed the large cheesy slice in his mouth he said, "Darth Eatus; because he eats all the other races in the Star Wars Universe." We all rolled on the floor with laughter. But I thought it was particularly funny so I decided to expand on the joke by creating this custom figure and writing the bio below.
Darth Eatus
Long before Darth Vader or Darth Maul, Darth Sidious had a human apprentice from Corellia named Ilikal. When Sidious discovered him, he was a teenager living with his ailing mother, stealing (more than his share) of food and anything else they needed to survive. Sidious sensed a great desire within him that could never be quenched no matter what he achieved. In this, he saw power and a way to easily mold the boy into his ideal servant. And when the boy's mother tragically passed away one night, Sidious took him under his wing.
Ilikal was a fast learner and soon Sidious anointed him Darth Eatus. Sidious did not know that the boy's hunger for knowledge and power was driven by an even deeper desire, to consume everything and everyone. And when Sidious was preoccupied with his machinations, Eatus would sneak away, defeat, and consume sentient beings of all types. He felt that if he beat them in battle they were unworthy to live and fitting fuel for his rise to power.
In the end, Eatus succumbed to a foe he could not defeat...heart disease. He died alone in a dark alley in the midst of consuming a large
Askajian
female. Darth Sidious was pissed.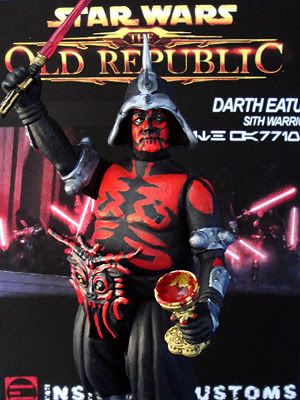 You'll recognize most of the parts I used. The helmet detail and spikes are sculpted. I had a lot of fun making this piece. I hope he made you laugh as well. Happy Halloween and until next time, I remain "
The Insidious One
."
UPDATE:
He was purchased by one of
Jackoftradze
loyal clients in Mexico so I'm happy to say Eatus will have some high-quality custom buddies to hang out with.