Did you see Dusty in the movie G.I. JOE: The Rise of Cobra? No? Well, that's because he wasn't in it. While most of my ROC customs are combinations of the movie look with vintage styling, this figure is a straight up Dusty as he would have looked if he were in the movie.

He features the ROC Joe camo uniform colors, trademark helmet with goggles and sun cloth, FAMAS machine gun, desert back pack, and face camo. I also fixed his eyes so he no longer has that "deer in the headlights" look we've been seeing on so many figures lately.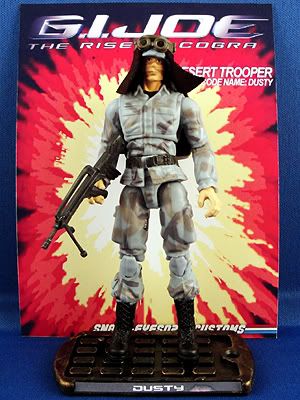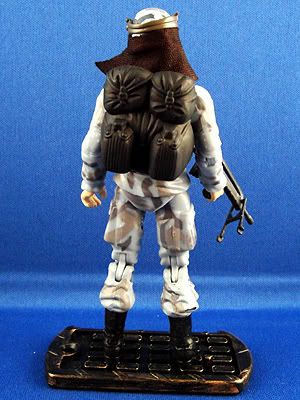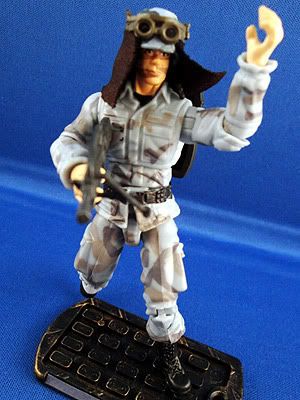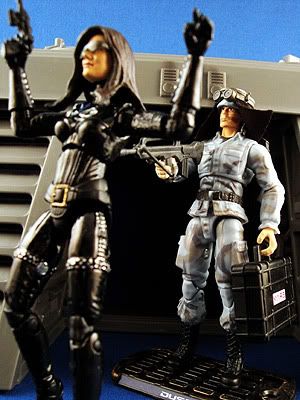 Would Dusty have turned the tide of the battle at the Pit? Yes, I say!

Dusty was my brother's favorite Joe. Was it his cool dester camo pattern? Was it the FAMAS machine gun with folding bipod? Or was it simply that he found his last name hilarious...Tadur?