I had this figure as a kid and really liked him because he not only looked bad-ass and had a sniper rifle for picking off stray Cobras, but he had a great story on his
file card
about starting out as a timid kid but getting lost in the woods alone and coming out a man.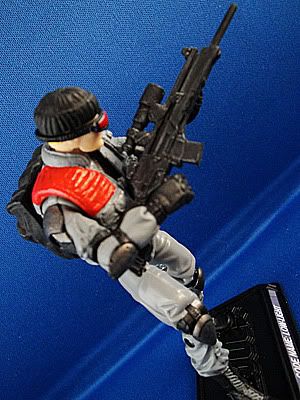 The first time I saw comic pack Hawk, I took one look at his grimacing face and said, "that's Low-Light." So I set an extra Hawk head aside and waited for the right parts to be released to go with it. Hat and shoulder patch are sculpted by me.
I was really happy with how he turned out. Apparently so where other people as shortly after he sold on ebay, I was commissioned to do two more. And I think that the second two turned out even better. I'll share pics of those in a later post.