R
oadblock and Shipwreck are two iconic characters that would have helped make G.I. JOE: The Rise of Cobra a better movie. And while we can't add them to the movie, we can add their figures to our collection. Unfortunately, the ROC Shipwreck figure's deco followed that of the other movie figures...black and gray. And sadly, Roadblock wasn't even released. Luckily, with some paint and head-swapping, we can do both of these characters justice!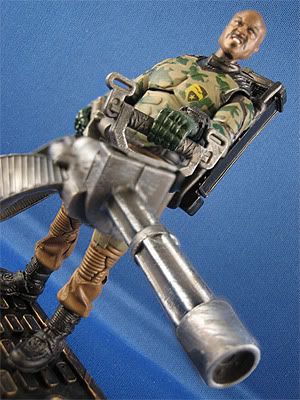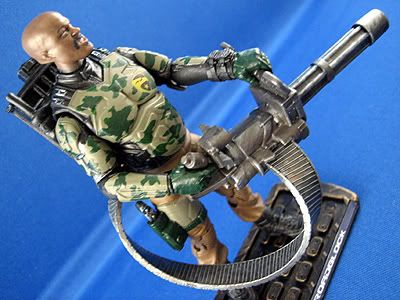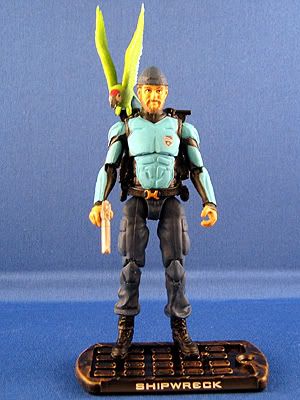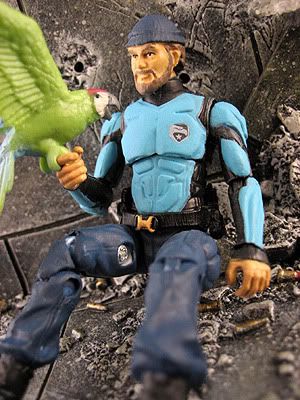 After being generally disappointed with the movie, and then reading
Dennis Quaid's comment
about wanting to see more action in the sequel; "I want to ride a horse and shoot a gun. I want a horse with an accelerator suit." I couldn't pass up doing something in response. I hope you enjoy it.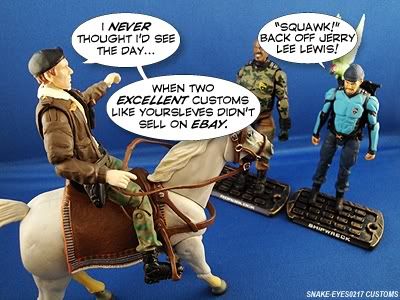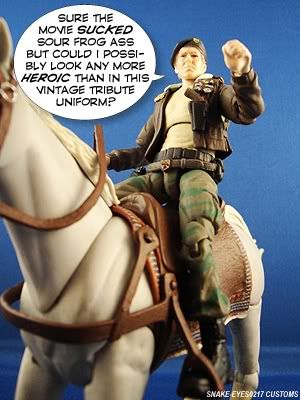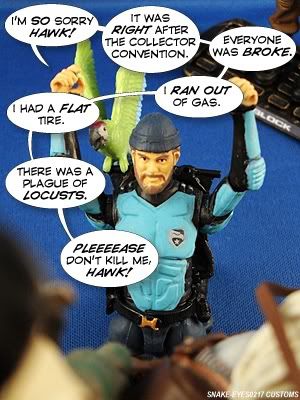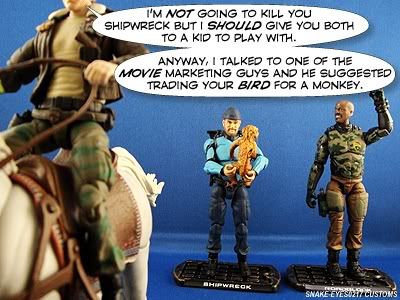 Until next time, I remain The Insidious One.