As I mentioned before, Snake-Eyes is one of my favorite G.I. Joes. So when Mr. Hama revealed more about his mysterious past in issues #26 & #27 of the Marvel comic book series, I read them and re-read them until the pages were warped and torn. In them, we are introduced to the Arashikage ninja clan who trained not only Storm Shadow but also Snake-Eyes. The leader of the clan, who also happens to be Storm Shadow's uncle, is a quiet, wise, and extremely perceptive and deadly ninja called "The Hard Master."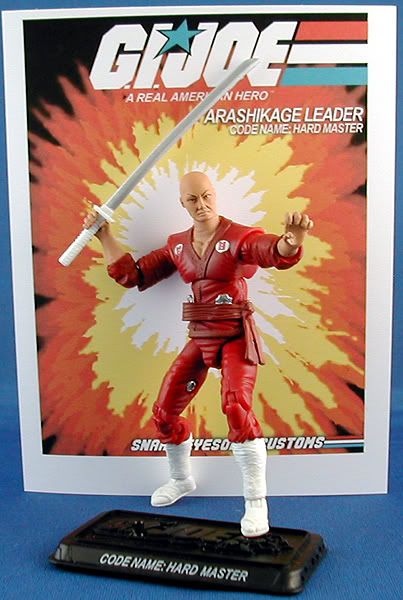 This man, or more pointedly, the death of this man would have far reaching ramifications for many characters in the Joe universe but especially for Snake-Eyes and Storm Shadow as it would set them on separate paths that would eventually pit them against each other many years later.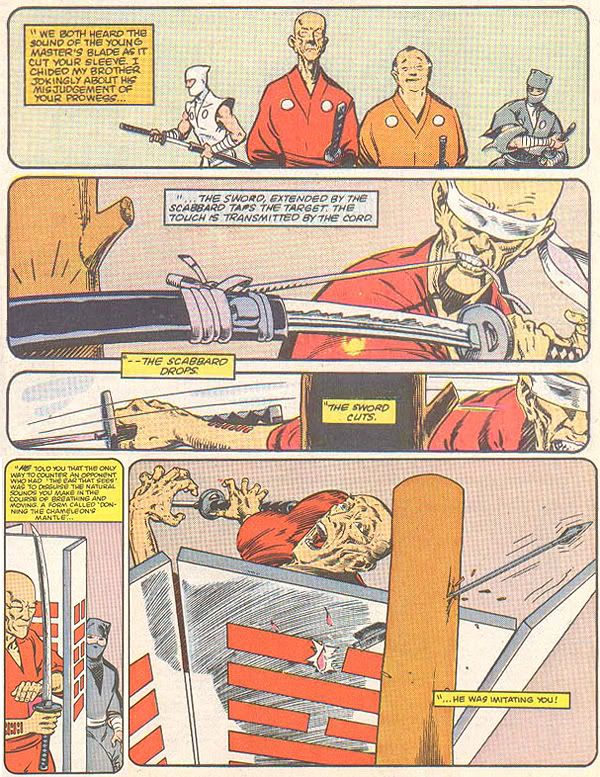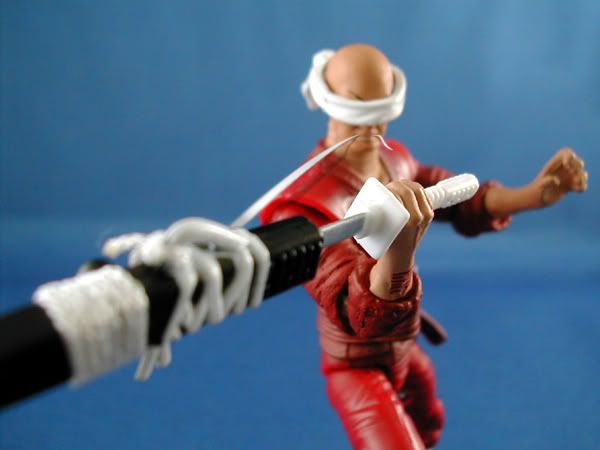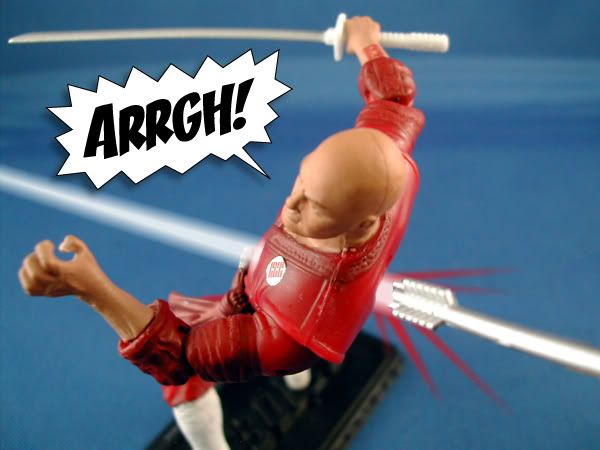 Yes, Hasbro gave us a Hard Master figure whose head and lower arms I use for this custom, but the rest of the figure was a repaint of Snake-Eyes' V3 uniform. It was very "modern commando" looking and nowhere near the Hard Master's gi as depicted in the comics. I remedied the situation by combining the above parts with a red ninja body, sculpting sleeves, and repainting the entire figure. The Arashikage symbols on his gi and his arm add the final touch and are water slide decals created by me.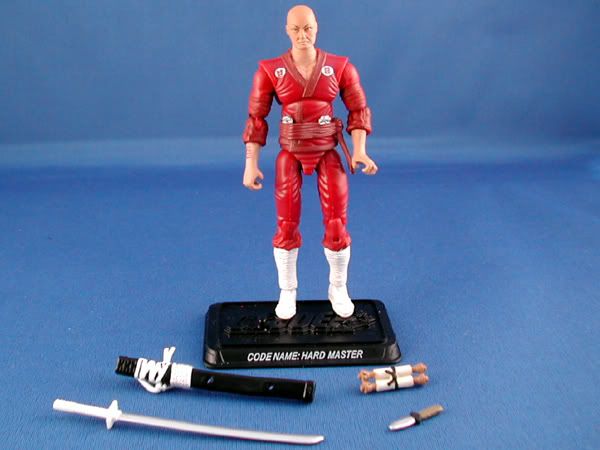 I have another one in the works, but I haven't yet decided if I should take a dremel to his face to give him his wrinkles or I should find an entirely different "old man" head. I haven't found a suitable one yet. Anyone have any ideas?