W
hen I posted
my first Hard Master custom
, I teased that I was working on another one that was even more true to his look from the original Marvel comic books. And just a few months shy of a year later, he is finished and I couldn't be happier with how he turned out.
He's a combination of parts from 8 different figures. Some parts were dyed red to minimize paint rub and wear including the gi top, belt, and legs. I show you how to dye parts
here
but I must admit, getting the red deep enough and bright enough was a challenge that required multiple and unusually long sessions.
But the one part that gave me the most trouble was the head as I searched far and wide to find a suitable wrinkled, bald, old, Japanese man head. I tried numerous 21st Century WWII figures and Pirates of the Caribbean figures but none of them were a good enough base for me to work with....until I finally bought a Doctor Rex Lewis figure and removed his mask and toupee. I dremeled and sanded the scars smooth in most areas leaving them as wrinkles in others. I also smoothed out some his features to make them appear more Japanese. I painted all the skin, gave it a wash, and then highlighted it to really bring out the details of his face and body. (See the last pic.) Finally, I painted his trademark intense stare.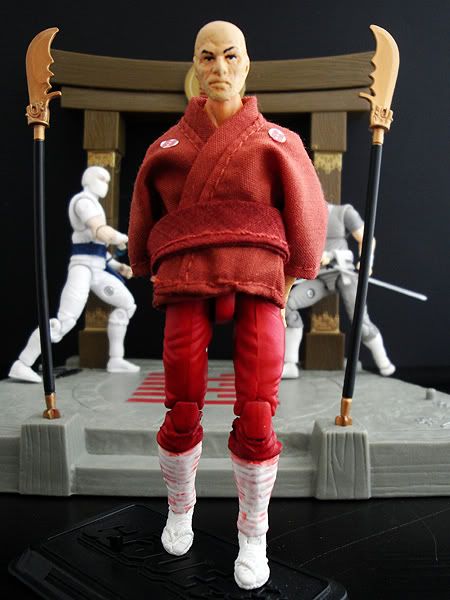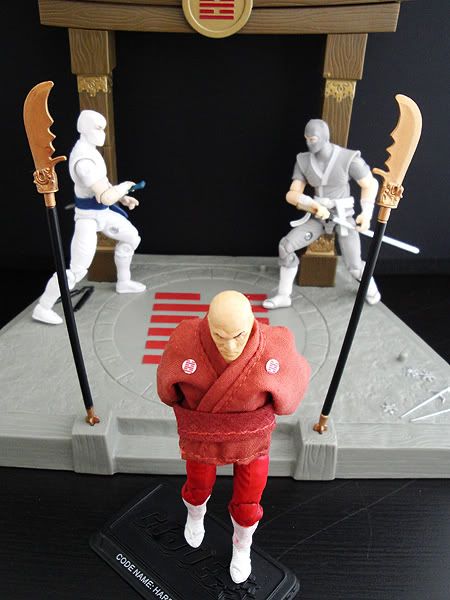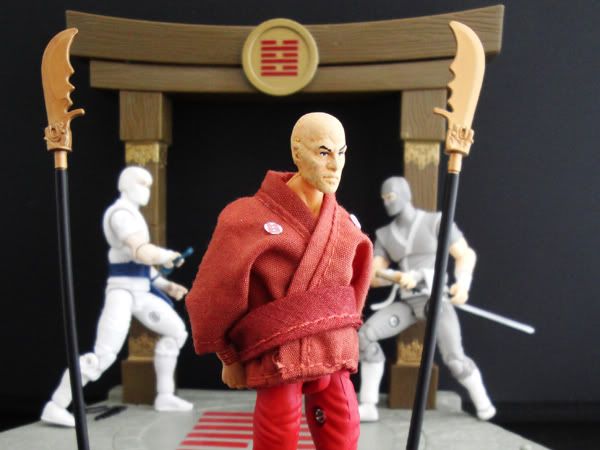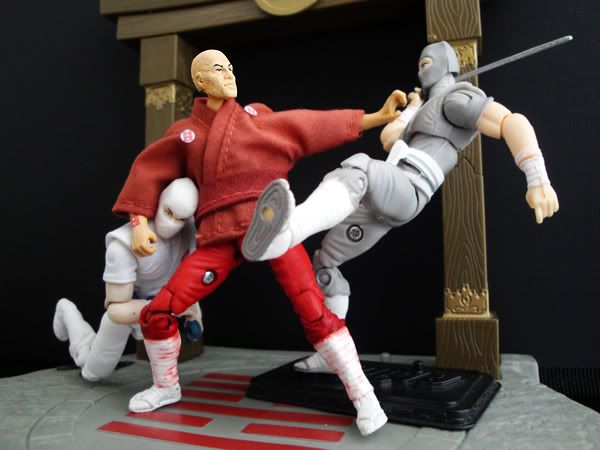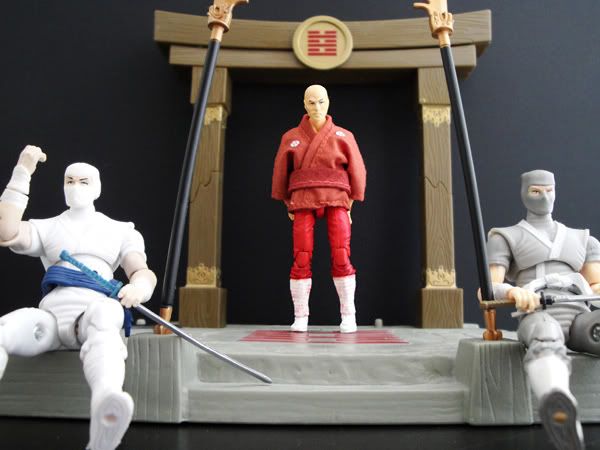 "Do not let your intensity toward the opponent you see blind you to the opponents yet to reveal themselves."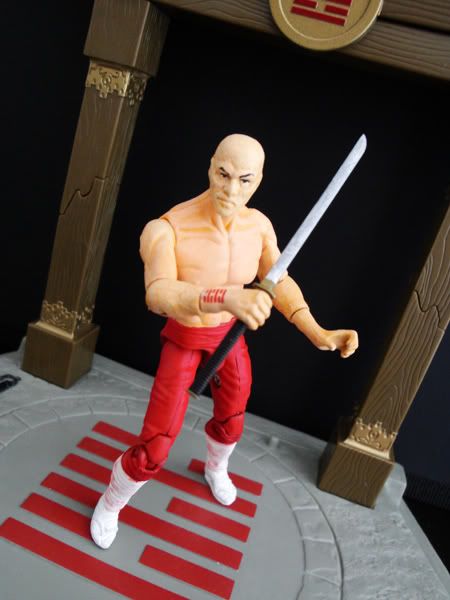 Last but not least, I added the Arashikage tattoo to his right forearm in the correct position using a custom made waterslide decal. I wasn't sure about the "soft goods" gi top at first, but now I can't imagine him without it. Besides, I love the fact that in the heat of battle he can ditch it to show off his sinewy old man muscles. ;-)
I hope you dig him as much as I do. If you're making a Hard Master or other Arashikage of your own, one set of
Arashikage tattoo waterslide decals
is also still available in my etsy shop. Until next time, I remain
"The Insidious One."