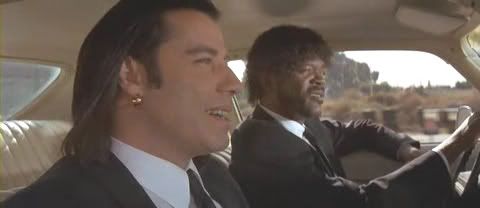 Vincent: It's the little differences. I mean, they got the same $#!t over there that we got here, but it's just – it's just there it's a little different.

*****

T
his week's installment of "The Little Differences," features Cutter and Steeler from the G.I. JOE 24th Anniversary line. (I promise they won't always be Joes as I have some Star Wars characters already lined up for next week.)
When Hasbro released Cutter in the
Toys R Us exclusive Command 3 Pack
, the figure overall looked pretty close to the original except for the terrible re-use of
Gung-Ho's head and hat
. To remedy the situation, I switched it to a
Deep Six
head which has good strong facial features and a relatively smooth hairdo. This allowed me to add a ball-cap without having to cut part of the head away or permanently glue it in place. I sculpted a nice bushy "Grabowski" mustache (as they say in Chicago) with epoxy putty. I then painted his hair and mustache the same shade of dark brown so they would match. I even added some sideburns to accent the facial hair. I procured a ball-cap from
Broken Arrow Toys
, added one of my custom waterslide decals for the Boston Red Sox logo, and then painted the entire hat dark blue. I heated up the hat with a hair dryer a little bit to get it to fit snuggly and BAM! Cutter was complete. (My
Cutter Boston Red Sox decals
are available for a limited time in
my Etsy shop
.)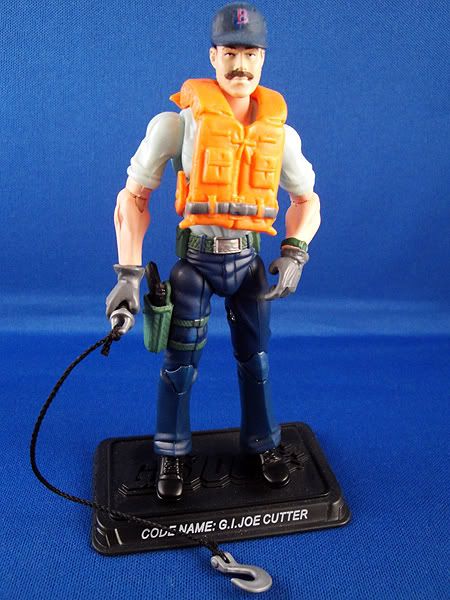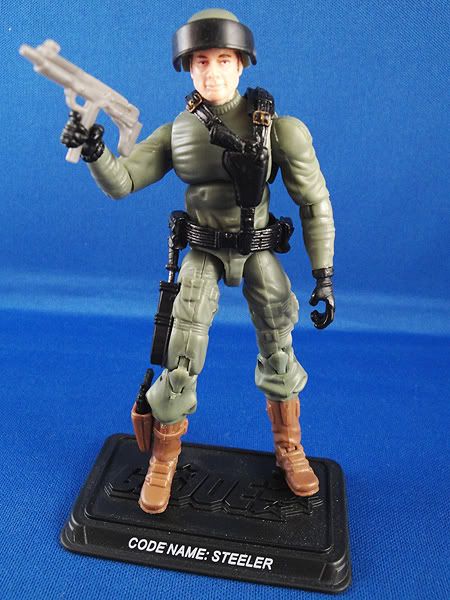 So as you can see, with a little boiling and popping, (and a little more work in the case of Cutter) you too can make Ultimate versions of many of your favorite characters. Until next time as Stan "The Man" always says, "Excelsior True Believers!"