Masters of the Universe Classics is by far one of my favorite action figure lines. From the integrity of the sculpting to the articulation and the accessories, each figure is a magnificent piece of art. (Yes, even stinker characters like Plundor are still excellently executed toys.) Making the line even more impressive is the massive breadth of characters. Over the last seven years, we not only got every vintage figure but new variations, unproduced figures, and even awesome new characters like Castle Grayskullman and Draego Man. Sure, we'll get a few figures next year in the "Collectors Choice" line but unlike Classics, there's no room in that line for characters who aren't at the top of the polls. One such character is Gray; alter ego of He-Ro; the most powerful wizard in the universe and defender of the people of Preternia.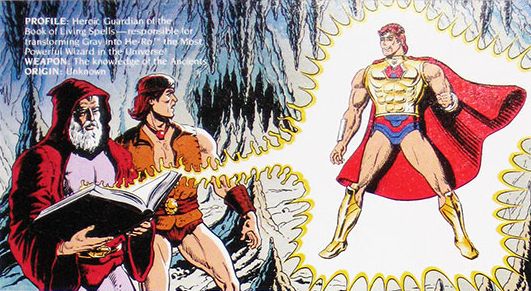 I was really hoping they'd get to him at some point, especially after they produced Eldor but with the bios embracing the King Grayskull mythos, I can only imagine that they didn't want to muddy the waters with another character named Gray. Yes, He-Ro does appear to have a more typical magic-user-style robes when he trains He-Man's son in the mini comic that came with Laser Power He-Man and Laser Light Skeletor but I think they still call him He-Ro despite the different clothing.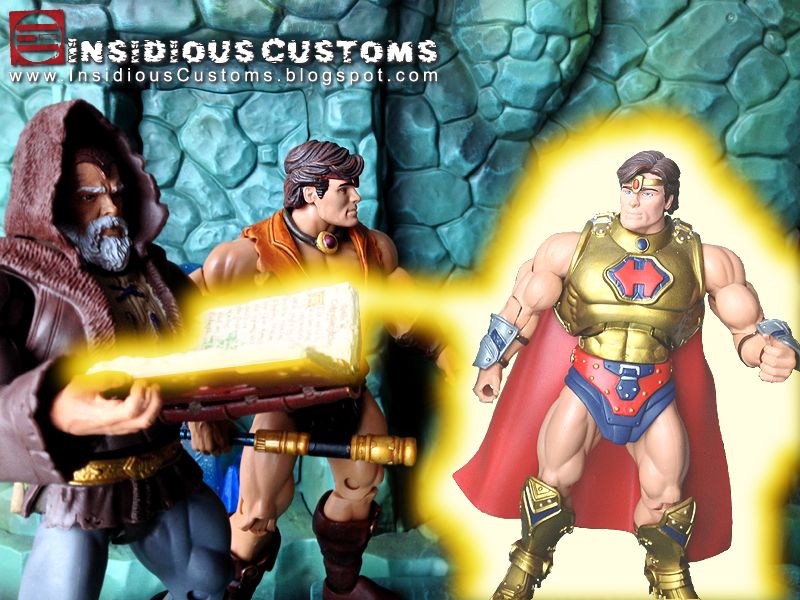 So, since I don't think we'll ever be getting him, I took matters into my own hands.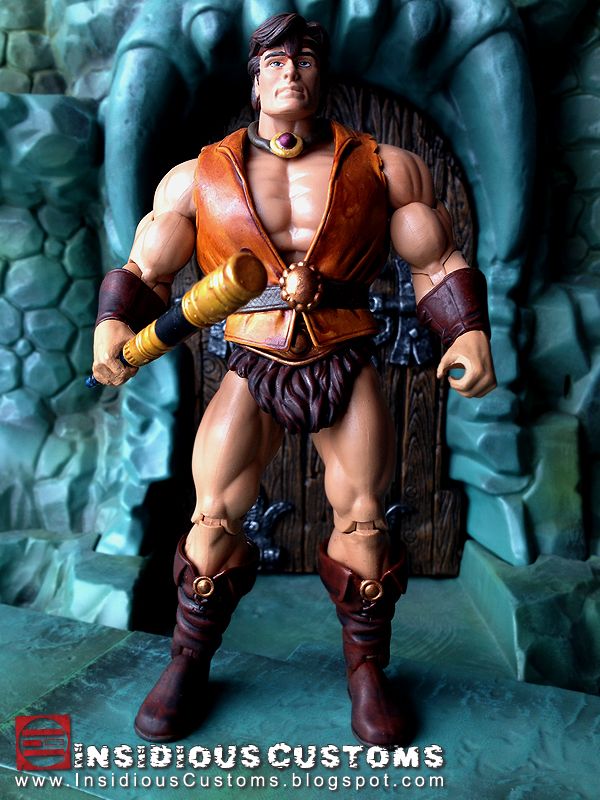 If you read my blog, you may remember that I made Gray once before. (Check him out here.) That first version was very faithful to the card back but I toned down the colors making them more brown and giving him the Power Sword. This time, I wanted to bring in more of the vibrant colors of the card back while also adding details reflecting the magi-user-style garb from the comic.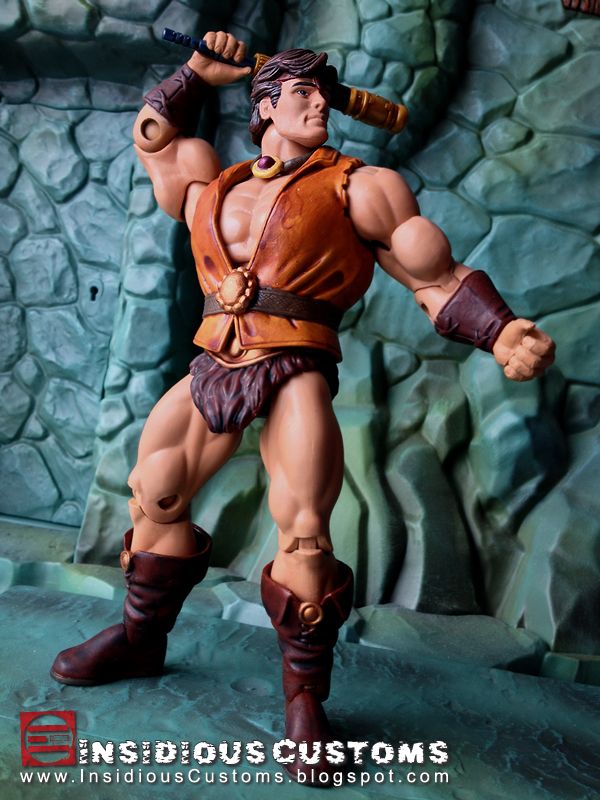 Finally, inspired by the transforming Power Sword in the MYP animated series and 200X toys, I wanted to give him his magical staff in it's "pre-transformation state."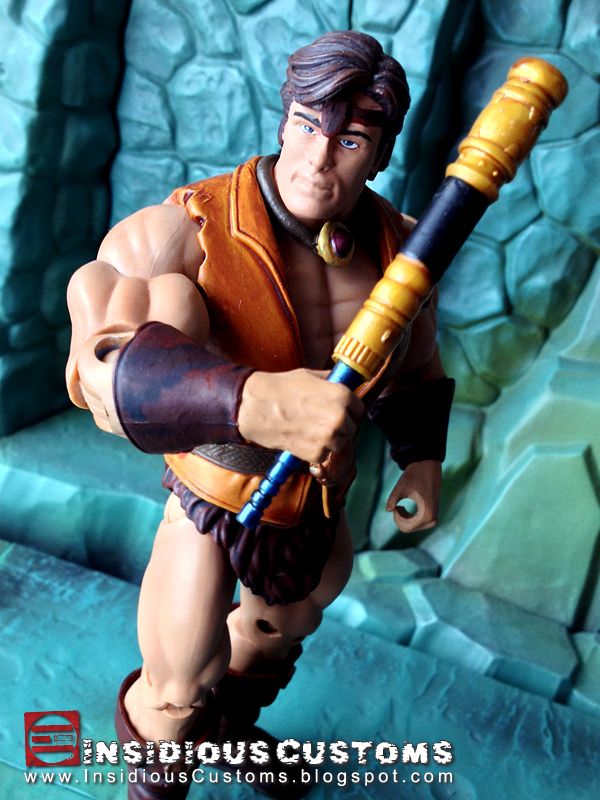 My time for customs is extremely limited these days as I am developing brand new toys and products for my company Warpo but after reading the latest MOTUC mini-comics, I couldn't resist.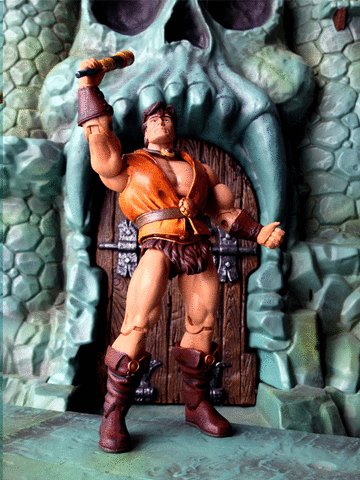 Thanks for checking Gray out. You can see more of my MOTUC customs at the link at top of the page. Until next time, I remain The Insidious One.