Eldor, the "Heroic Guardian of the Book of Living Spells" was to be part of the the 1987 "Powers of Grayskull" toy line for Masters of the Universe. (You can see more photos and read more about him on this page and this page at
He-Man.org
.) He was an ancient wizard-type character who more than looked the part with his white beard, hood and spell book.
As you may have read in my
Blond Teela post
, my personal Masters of the Universe mythos do not include Prince Adam. However, I had the Prince Adam figure as a kid so my brother and I utilized him as a heroic wizard. (...a character class that seems oddly absent from the line.) In 2001, while I was working for a small toy design and licensing company, I was thumbing through the old Toy Fair catalogs and saw Eldor for the first time. Until then, I had no idea Mattel planned to fill the gap my brother and I had with Adam all those years ago.
Jump ahead to 2008 and the Masters of the Universe Classics line; slowly but surely other previously unreleased characters from "Preternia" such as He-Ro and Preternia He-Man are released. The time seemed ripe for a character like Eldor to finally have his day. Unfortunately, to date, he has not. So I once again took matters into my own hands.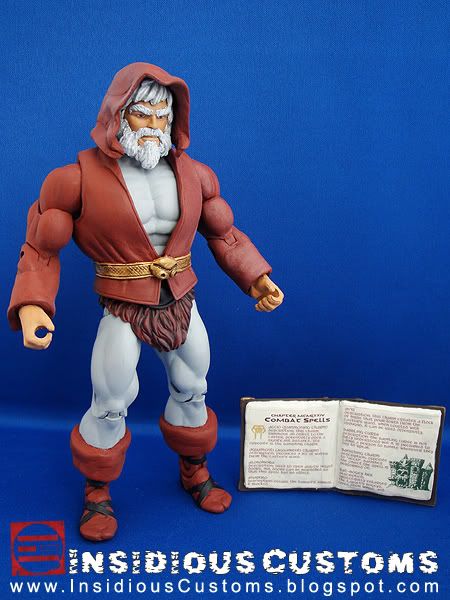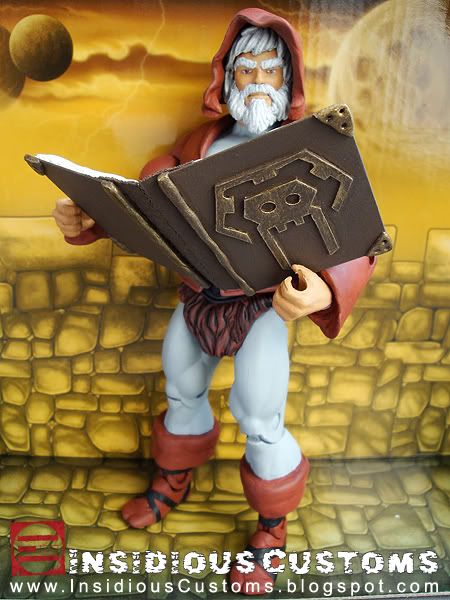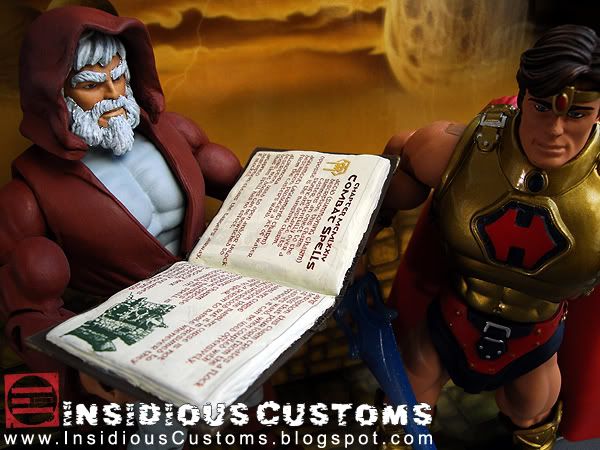 The Book of Living Spells was a labor of love and a challenge to make. It features a flexible vinyl binding and actual spells on it's pages.