My favorite game for the Wii is Star Wars: The Force Unleashed for 3 reasons...

1) It appears Uncle George played a big hand in the storyline taking the opportunity to show important events from the Star Wars mythos that he never had the opportunity to show in any other medium. (The formation of the Rebel Alliance is one such example.) So the storyline is not only good but relevant to those of us who know all the details.
2) You get to use The Force and a lightsaber by really moving your hands like a Jedi.
3) The feisty heroine Juno Eclipse.
Juno starts out as a cold dedicated Imperial Officer but by the end of the game her tortured past is revealed and we see her softer side as she embraces her love for Vader's secret apprentice, "The Starkiller." Her outfit mirrors her internal state as when we first see her she is wearing her stiff and starched Imperial uniform and a tight bun hairdo. But by the end of the game, she wears a much more casual version of the uniform and lets her hair fall in strands across her face.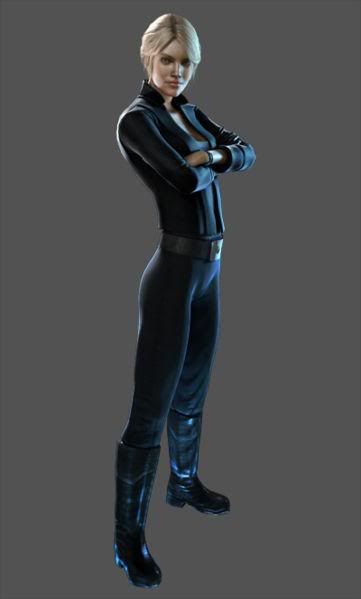 To that end, I give you the Juno Eclipse figure we all wanted but Hasbro didn't quite give us.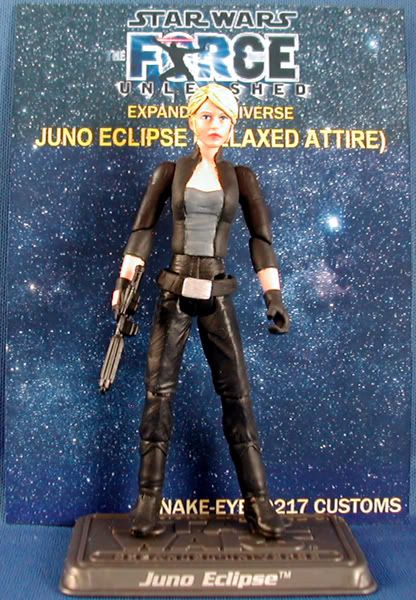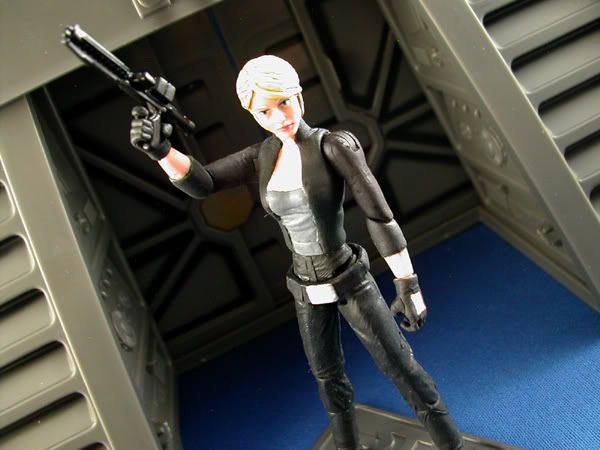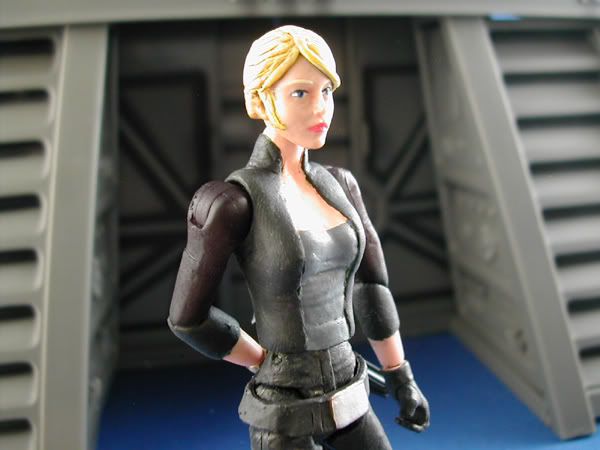 She's combination of varous Star Wars parts and a lot of dremeling and sculpting including her hair top and jacket. Hope you dig!