I
t's no secret that
I love the Star Wars character Mara Jade
. She's a tough as nails spitfire with a noble heart. So when I took a commission to make another custom figure of her, I decided that I was going to perfect her.
I found some new reference for inspiration and got to work!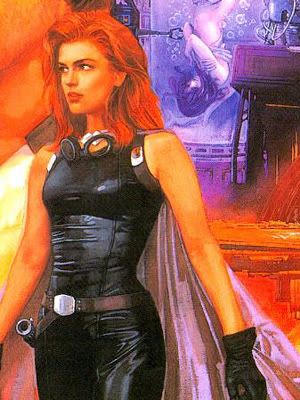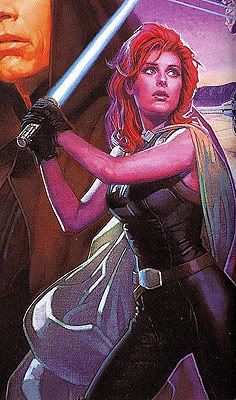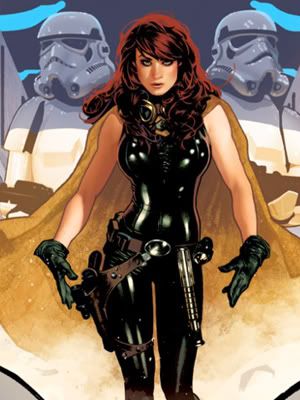 While the differences between the mass released, orange haired, purple suited, bad face-painted,
comic pack Mara Jade
and this one are quite dramatic, the differences between this one and my original are subtle.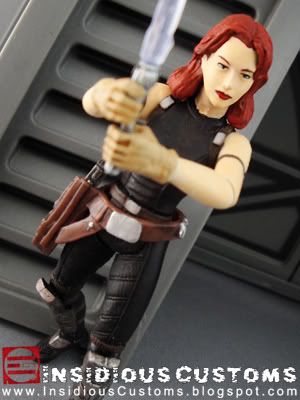 I sculpted some extra "stray hairs" to give her bangs some drama, dyed her bodysuit black, repainted everything else, and then detailed the heck out of her with more painting, washes, and glosses in just the right places.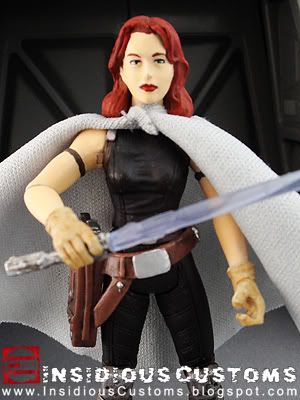 I sewed her trademark gray short cape but this time I designed it so that it could fully cover her shoulders should she need to "blend-in with the locals."
Until trouble strikes! Then it's quick-draw, "BLAM! BLAM! BLAM!"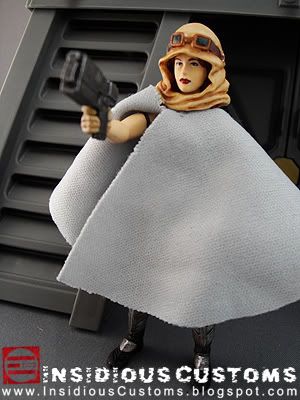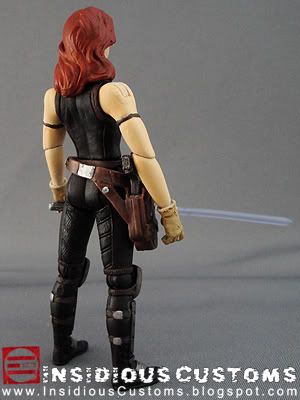 I hope you dig her. If you do, leave a comment, "follow me" using the links on the right, or contact me for a commission. Until next time, I remain
"The Insidious One."