W
hether you prefer the ball-cap and jumpsuit wearing
vintage figure
or the raspy voiced short-haired version from
the old cartoon
, every JOE fan has a special place in their heart for Flint's main squeeze; Lady Jaye. Hasbro has done a few versions of her over the last few years but they've all come up short in one aspect or another. So when a client contacted me about doing his favorite version of Lady Jaye which is based on her appearance on a comic book cover, I jumped at the chance to not only do this unique version of her, but to do her right.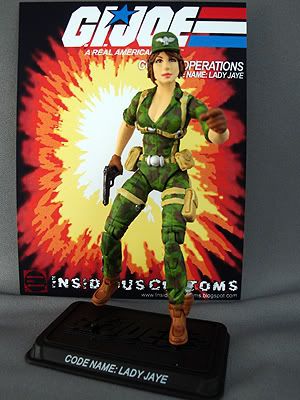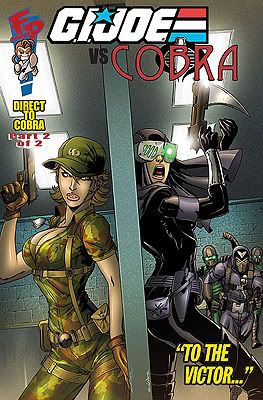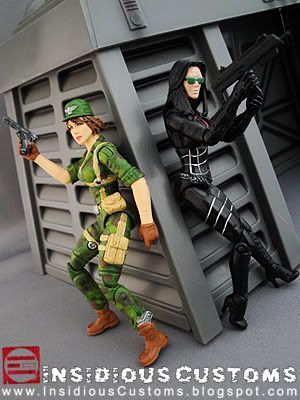 The
25th Anniversary single carded "hat wearing" Lady Jaye
actually has one of my favorite face sculpts of any 18th scale action figure. In fact, I like it so much I used it on my
Agent Courtney Krieger Cover Girl
. Unfortunately, the hair is pretty goopy-looking so just like the Cover Girl, I cut it off. This time, however, I re-sculpted her entire hairdo to give it the same kind of playfulness it has on the comic cover.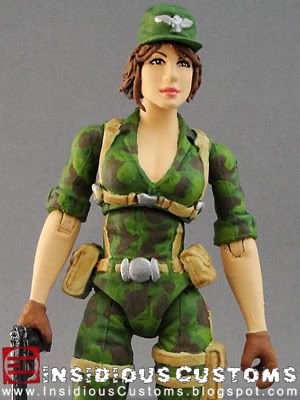 I also sculpted the belt buckle, additional web-gear, and rounded off the top of the hat to make it more of a ball cap. The extra pouches were cut off another figure and attached with super glue.
I detailed the heck out of her with paint and washes. There are actually 3 colors in the camo-pattern but the lighter green doesn't show up so well in the photos.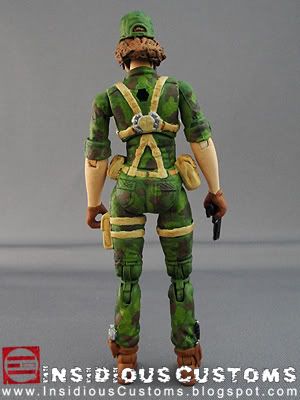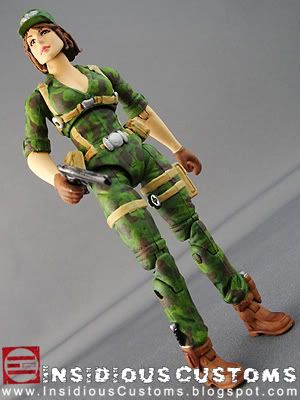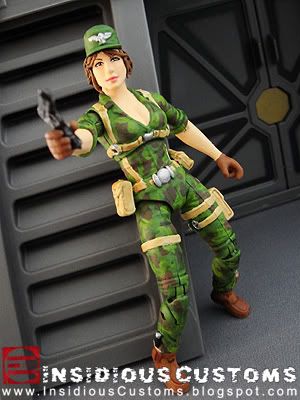 I hope you dig her. If you do, leave a comment, follow me at the links on the right or contact me for a commission of your own. Until next time, I remain
"The Insidious One."