S
tar Wars Week continues with a character that compliments yesterday's
Dark Empire Luke
...Clone Emperor Palpatine. Now, I know there isn't a whole lot of love for this character (Well, maybe except for
this guy
.) but I always felt that he was a great villain because he was a younger, stronger Palpatine. Unfortunately, Hasbro hasn't captured this idea in either the
Power of the Force 2
or
Legacy Comic Pack
releases. So I set out to make an imposing, virile Clone Emperor worthy of the Palpatine legacy!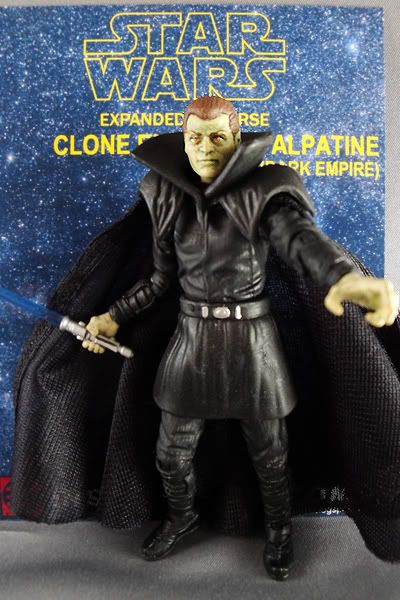 One of my goals was to combine the Cam Kennedy's bold silhouettes from the comics with modern poseability.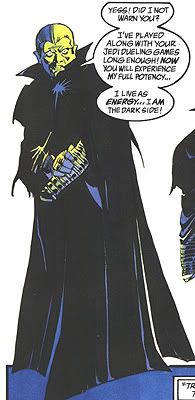 I also really liked the coloring of the comic pack package art (sans the white hair of course.)

My solution for the silhouette was to combine a molded top piece with a soft goods cloak. The skin features washes and dry-brushing to give it that creepy "fresh from the cloning vat" look.
And here he is in action against Luke.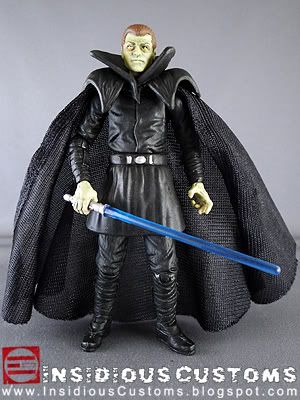 Hope you dig him. If you do, leave a comment and stay tuned for tomorrow's installment of Star Wars week which features an overlooked but very important character from The Empire Strikes Back's "Battle of Hoth." (Which is what it looks like in Chicago right now.) Until then, I remain
"The Insidious One."