T
oday's installment of Star Wars week features a very popular Expanded Universe character from the
Legacy
comic book series by
John Ostrander
and
Jan Duursema
...
Cade Skywalker
. Cade is a direct descendant of Luke Skywalker, a former Jedi Padawan turned smuggler, bounty hunter, and pirate.
As is often the case with rough and tumble guys like Cade, he picked up a few tattoos during his adventures. But when
Hasbro created his figure
, he was wearing a long coat with sleeves so we couldn't see his tattoos. I decided to remedy the situation with a new pair of bare arms to show them off.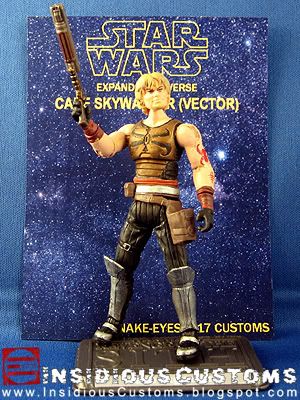 The tattoos are actually custom-made water slide decals that I created. (You can pick up a set for yourself at
my Etsy shop
.) I also detailed the heck out of his boots and gear. And before you say it, yes, I know the belt is backward in the photos. (It bugs the heck out of me too but since I no longer own him, I can't turn it around and retake the photos.)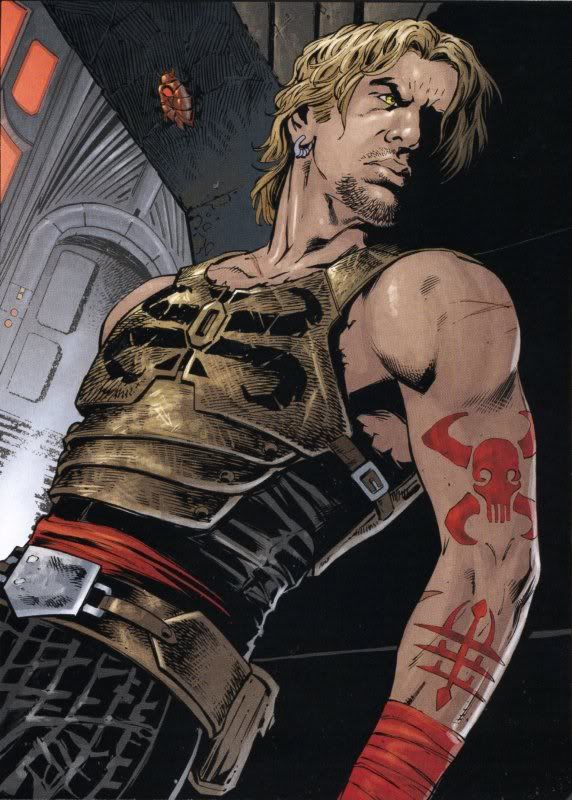 Since Cade is often depicted with three tattoos in the comics, I made the black one for his right arm as well.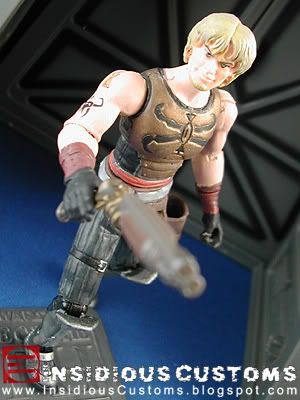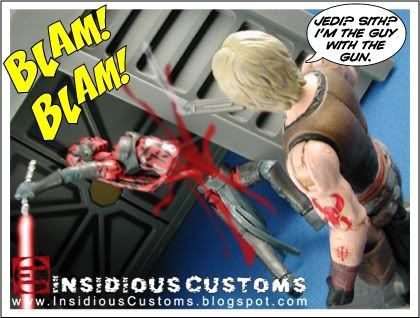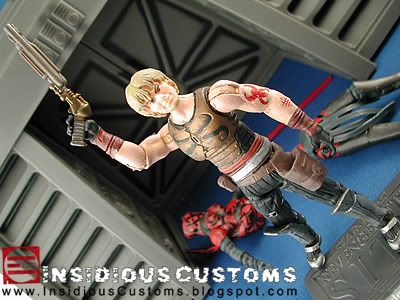 Yes, Cade is a bad-ass. He has no problem crossing lines that make the spirits of his ancestors cringe, but that's also why his stories are so much fun.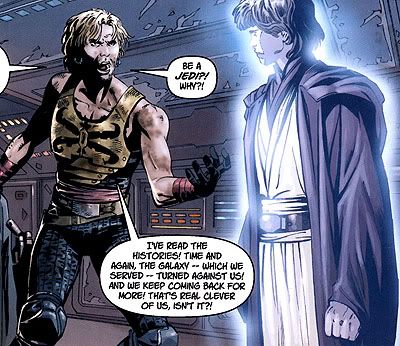 I hope you dig him. Check back tomorrow for the final installment of Star Wars Week as it features one of my favorite Original Trilogy characters inspired by contemporary sources. Until then, I remain
"The Insidious One."