W

hile it's fun to see the updated "Pursuit of Cobra" takes on classic G.I. JOE characters, I miss the 25th Anniversary line where they would try to recreate the vintage looks. However, even that line missed the boat on several characters including those that were released multiple times. This explains my obsession with perfecting 25th Anniversary Destro.

Every time I re-do a character, I make subtle improvements. This is the third time I've created "Ultimate Destro" and I finally feel like I've perfected him. (You can see my first version and read more about the character and his history here. You can see my second version here.)
He's all black just like his vintage figure and this time I painted the outside of his collar black to match the vintage figure as well. I brought out the metal details with different shades of paint and then washed and highlighted them to give them a more worn and realistic look. (Even his gun features a dry brush.) I also detailed his necklace gem and hit his belts, boots, and straps with a varnish to make the black on black really pop.
Now he's ready to take on the Joes, The Baroness, and even The Cobra Commander when he gets uppity...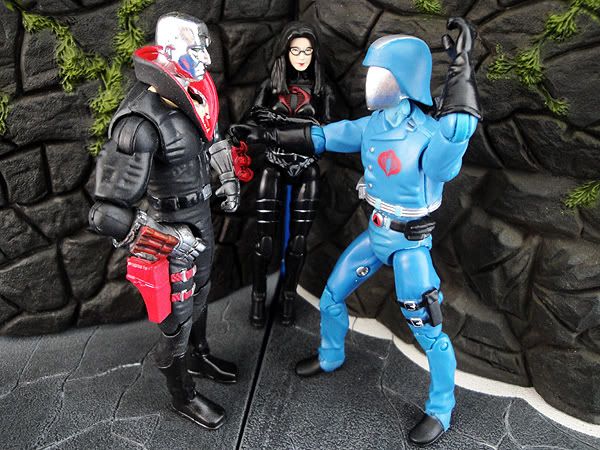 "Don't bother me, Destro! My plan is foolproof!"
"Even my patience has its limits, my dear Cobra Commander."
"Oh, stop sputtering like a broken toaster and..."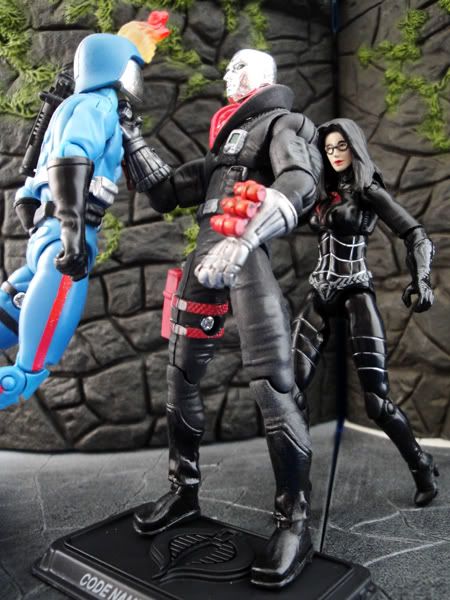 "Ack! Destro, put me down!"
"Do not lay hands on me again, Commander!"
"Destro darling, put him down."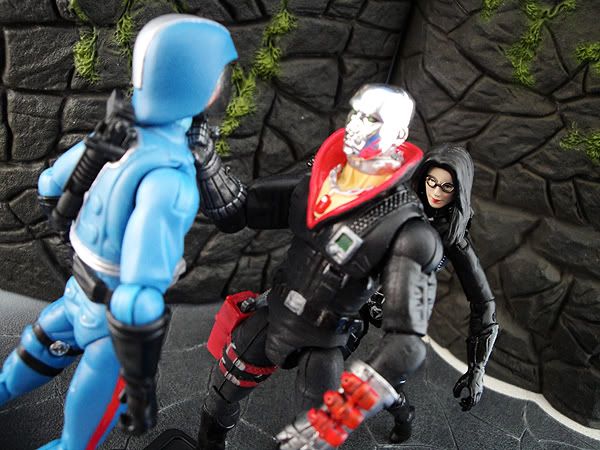 "I'm taking over this operation, Commander. This time, we will not fail!"
"Destromeo, you're sooo irresistible when you take charge."
"Oh brother, hissssss!"
Hope you dig him. You can leave a comment below.