I
really enjoy the character of Destro in the world of G.I. JOE for many reasons. You can discover those reasons
HERE
in the post for my first Ultimate Destro. So I decided I wanted to make another Ultimate Destro, this time with a chrome head and applying even more of the custom techniques I've acquired over the past year.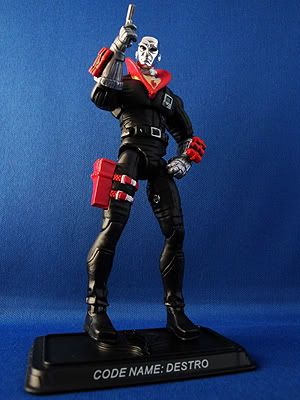 Again, he's the figure Hasbro never gave us: all black like his vintage figure but this time I used more washes and dry-brushing to bring out the detail in the metal gloves, missiles, and grenades. I also detailed the gem around his neck and gave him pupils in his eyes.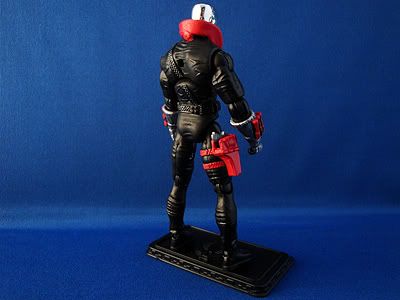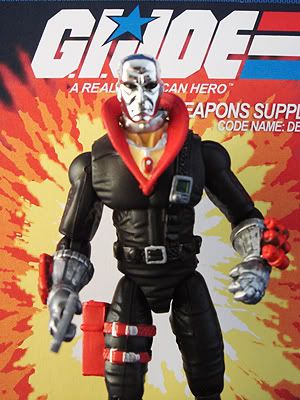 The final touch was using a gloss varnish on the belts and boots. I got this idea from a technique I used to use when I was designing cars and Star Trek ships for
Johnny Lightning
where I would use a matte and glossy version of the same color to give a subtle coolness to the casting and allow the original sculpting detail to really come through. Hope you dig Destro. If you do, he can be yours because he's on
ebay
right now.