D
id I mention that I love Star Wars: The Force Unleashed video game for the Wii? Oh yeah,
I did
.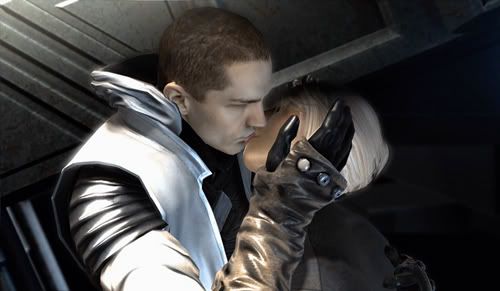 And while I also love the Toys R Us exclusive
box sets
of figures
, they still didn't get Juno Eclipse right. So in anticipation of
The Force Unleashed 2
video game being released later this year, I've created another Juno Eclipse and this time she's even better.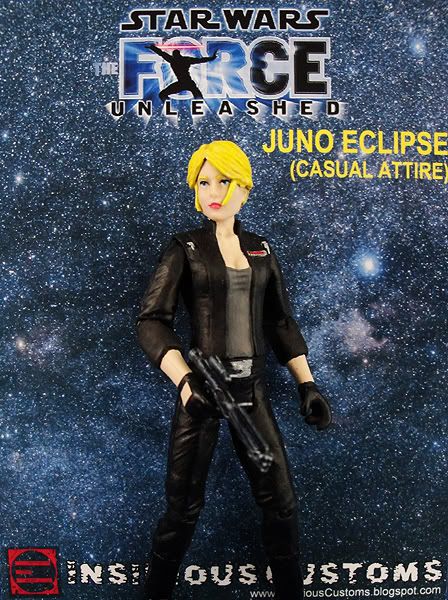 I used the new box set version of Juno as a base, replaced her long sleeved arms with custom sculpted shorter sleeve arms, sculpted that sexy disheveled hairdo she had when she kissed the Starkiller for the first and last time, and then repainted the whole figure.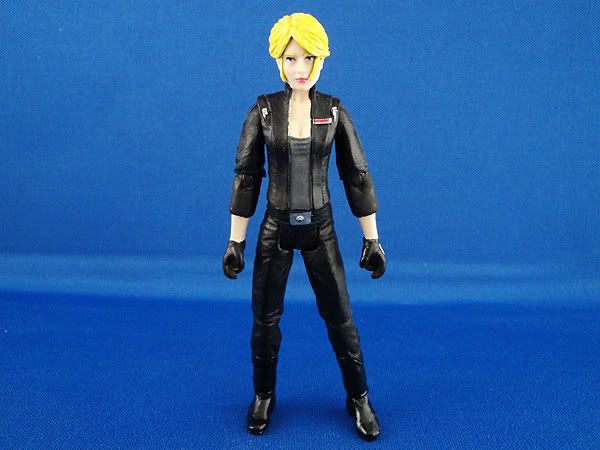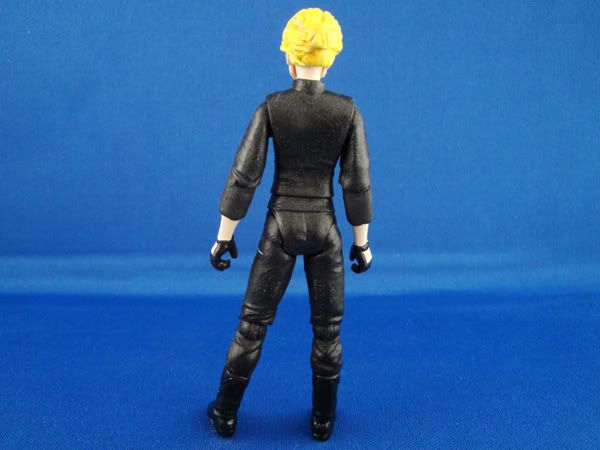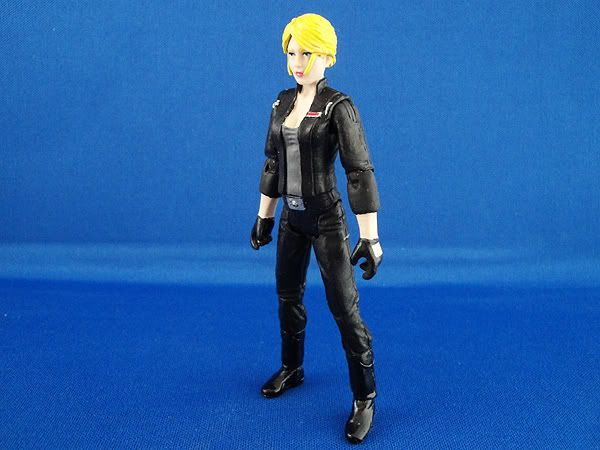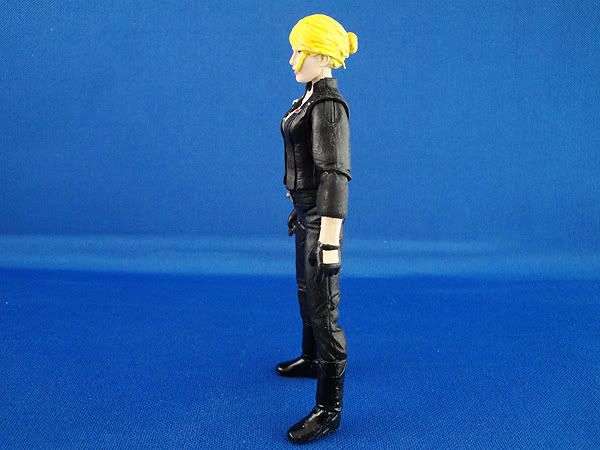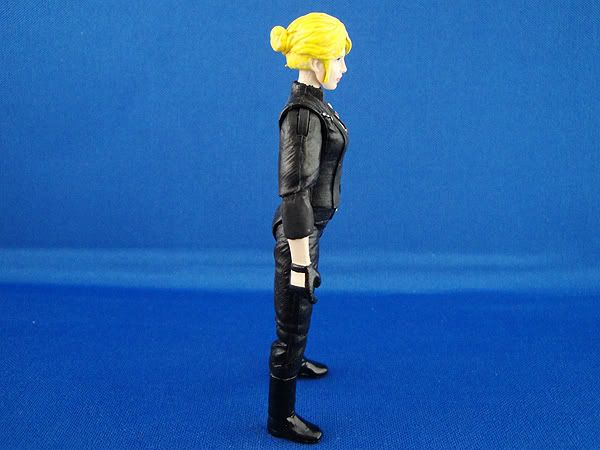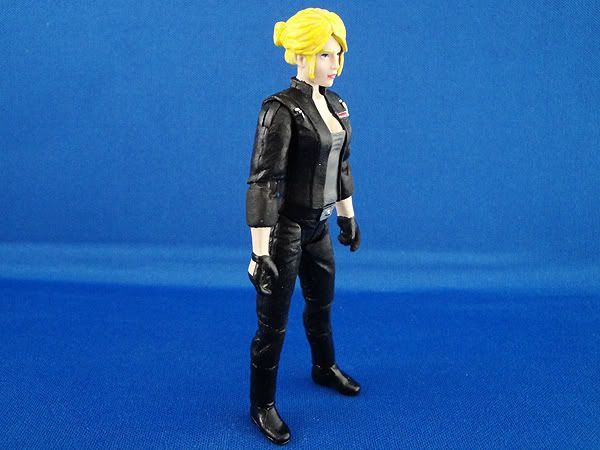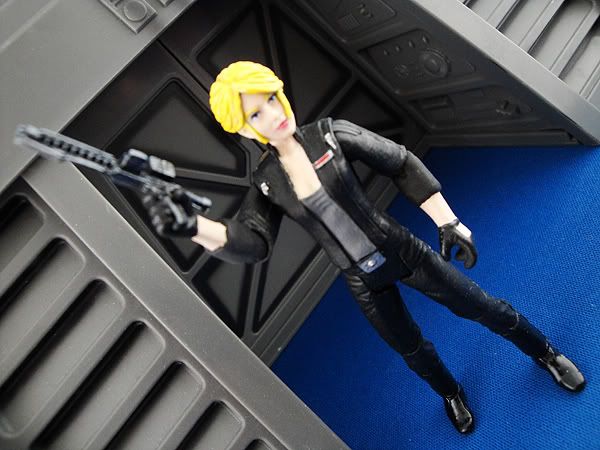 Comment below if you dig her. Until next time, I remain "The Insidious One."