Over the past 27 years, we've seen just about every major character from the Marvel G.I. JOE comics turned into an action figure in one form or another. One glaring omission is Dr. Venom. So who is Dr. Venom, you ask? He was Cobra's original head-scientist and responsible for creating deadly biological weapons as well as the infamous Brain Wave Scanner. Yeah, Dr. Mindbender gets all the glow but Venom is the one who built it.
His character left a big impression on me as a kid because he was written so well by
Larry Hama
. He reminds me of villains from old black and white films. He was a nasty man who would smile while lying to your face and then stab you in the back as soon as he got the chance. He was also brutally violent. He didn't care about anyone but himself and he loved to gloat when he won.
I completely understand why Hasbro wouldn't release this figure. After all, what kid wants to open a middle aged man in a lab coat on Christmas morning? Below is my custom 25th Anniversary style version of Dr. Venom including his trademark 50's style bouffant hairdo.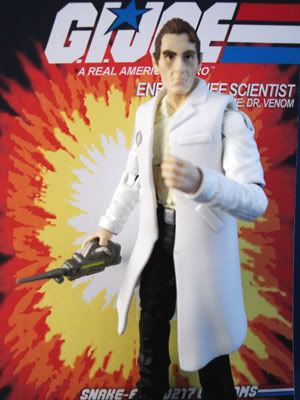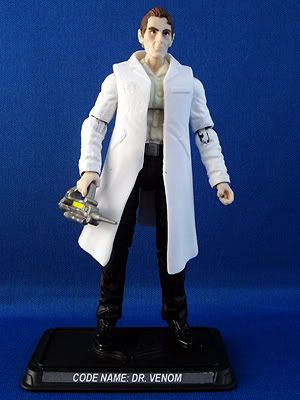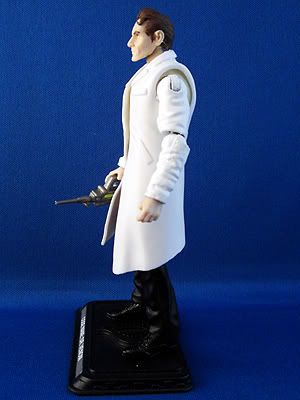 But what Dr. Venom would be complete without his most famous device...The Brain Wave Scanner! As we read the early G.I. JOE comics, the Brain Wave Scanner was made even more interesting because it gave us our first glimpses into Snake-Eyes' mysterious past.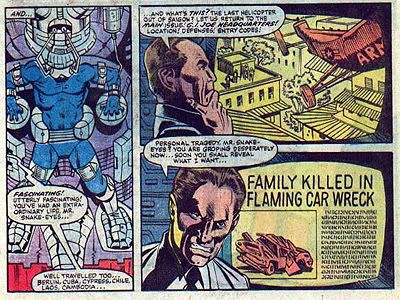 Ultimately, it served as the centerpiece for one of the most exciting G.I. JOE tales ever written, the word-balloonless and captionless story "Hush Job" in Yearbook 3.
My Brain Wave Scanner is a combination of odds and ends from various toy lines. But I originally I got the idea when I saw the part that would become the head restraint. It just looked like a Dr. Venom torture piece right out of the box. After that, the rest kind of fell into place. Since it never appeared exactly the same way twice in the comics, I took some liberties with the design. Then I completely repainted and detailed the heck out of the thing to make it look even more diabolical.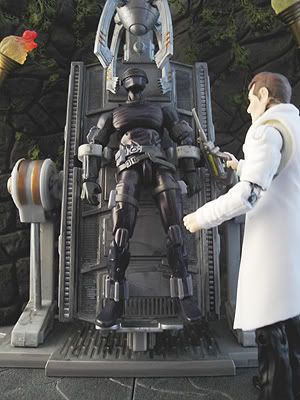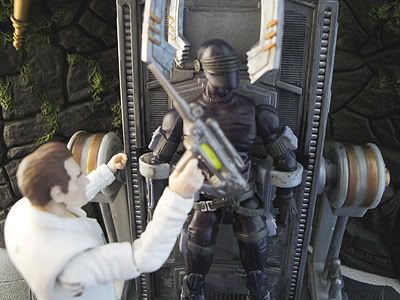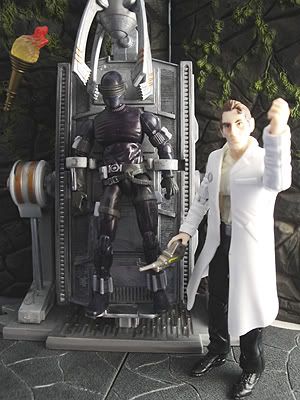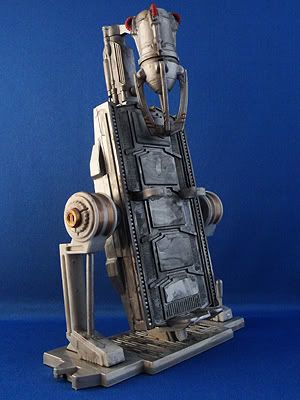 Hope you dig these two pieces of action figure art. If you do, (or you don't) leave a comment below. Until next time, I remain
The Insidious One
.