I love James Bond movies and especially the original novels by Ian Flemming. In fact, I've read every one of them. Yeah, they're candy for guys but Mr. Flemming takes us places and shows us cultures that very few in the U.S. have seen first hand. And Bond always lets us see them in style.

So when the new Bond movies starring
Daniel Craig
seemed to take Bond back to his novel roots, I was elated. Yeah, he's not as suave as Pierce but he gets the job done. The suit he wore on the posters and in the film "A Quantum of Solace" inspired this custom action figure.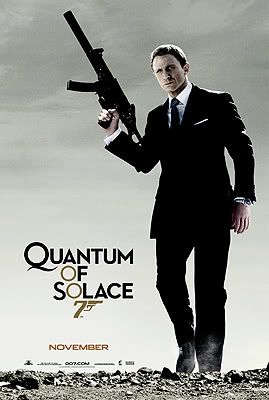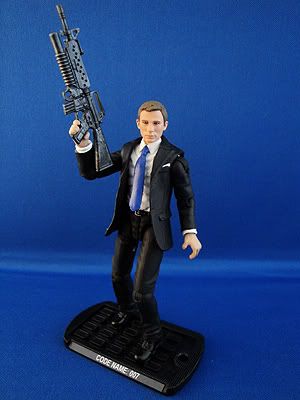 He's ready for action in his classic black suit, shiny blue silk tie, highlighted hair, and pocket square. As usual, I painted the whole figure in matte colors but to bring out the details like the belt, belt buckle, and tie, I used a varnish to make them shiny.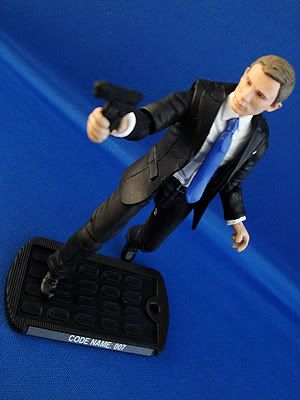 I couldn't resist pairing him with the Joyride Studios Aston Martin for a few shots. It's the perfect scale for 3.75 inch figures.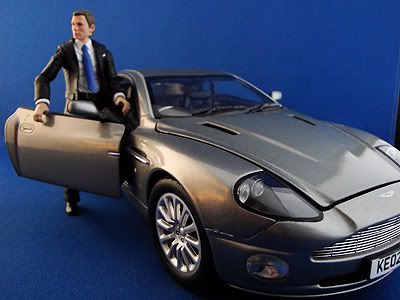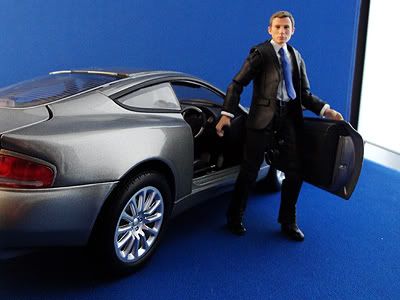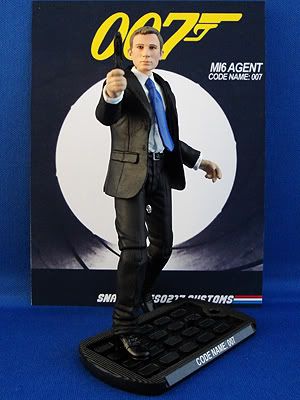 I hope you dig him. If you do, leave a comment or contact me for a commission of your own. Until next time, I remain
"The Insidious One."