Hasbro is releasing a brand new, modern era Sgt. Slaughter action figure. While I like that it really looks like Robert Remus, the man who plays Sgt. Slaughter, it doesn't quite seem to fit the heroic proportions of the rest of the figures in the line or his muscular image in the cartoons of the 1980s. So I decided that I needed to make my own version of him.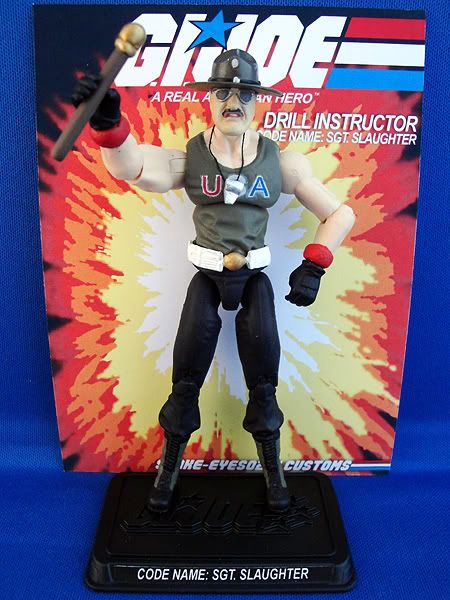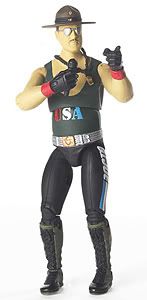 Okay, maybe the Hasbro sculptors were even being generous. Here's a pic from back in the day.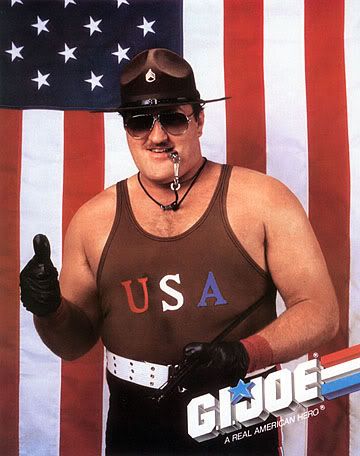 In the 80s cartoons, he was more muscular than Superman and could do anything but fly.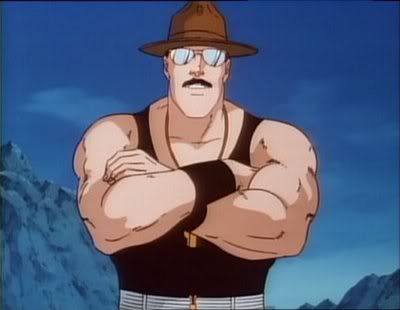 *****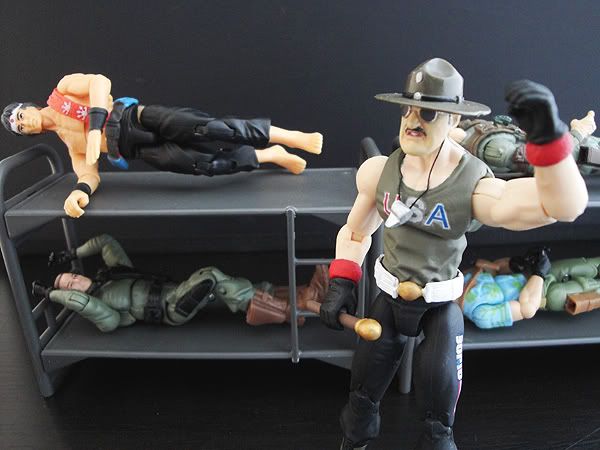 Sarge - "Up and at 'em you lazy pukes!"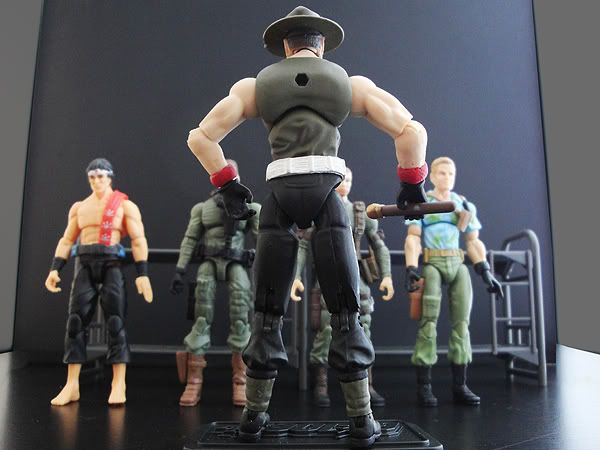 Sarge - "I'm here to whip you guys into shape and show you what it means to be a wrestle...er, I mean a soldier."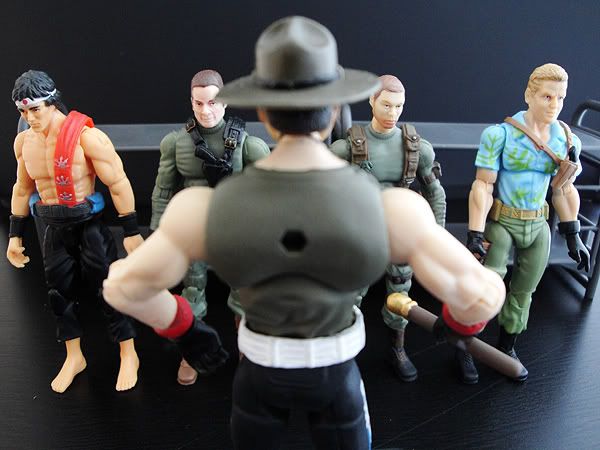 Sarge - "You call yourself G.I. JOEs? I've never seen a more sorry line up of pantywaists since Wrestlemania VII!"
Quick Kick - "Pssst, Steeler. This guy sounds like a 1960s Spider-man comic, am I right?"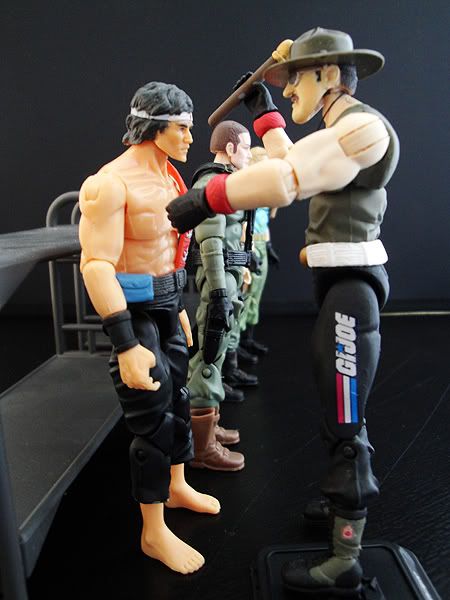 Sarge - "You gotta problem, solider? Where the heck is your shirt? And while yer at it, where are your shoes?"
Quick Kick - "I never wear a shirt or shoes, sir! That's just my style, sir!"
Sarge - "Your style, huh? A JOE needs to be able to hop in a Skystriker and fly to any environment in the world at a moments notice. How the heck can Hawk send you to the North Pole if you're half naked?!"
Steeler - "That's actually where we found him, sir. He was filming a commercial for Frozen Fudgies dressed just like you see him now, sir."
Quick Kick - "You should see me on space missions, sir."
*****
The baton is made from a model kit sprue with a sculpted top. The whistle is also sculpted. The chest "USA," thigh, and boot emblems are my custom made waterslide decals.
Hope you dig him. The Sarge is available for purchase at
my etsy shop
. Or if you'd just like the decals for your own custom Sarge, contact me as always at
Eric@insidious1.com.