I
still don't understand the fascination with the G.I. JOE character Lifeline. But I can't argue with the fact that his name always comes up whenever I talk favorite characters with other JOE fans. To this end, I've created several custom action figures of him. (You can check out another one
here
.) So I thought it would be fun to compare two of my more recent versions of Lifeline that are different takes on the character but share one common part, the excellent Trigate Creations headsculpt.
As you can see, the first one more closely resembles the original 1986 action figure with the button down shirt with three pouches while the second has more of a modern updated helicopter rescue look with a quilted body armor, knee pads, and removable pistol on the chest.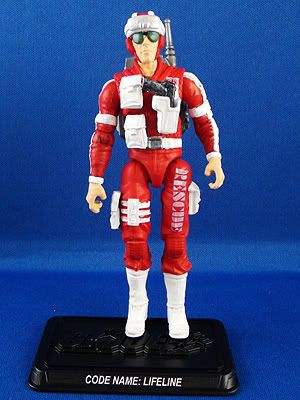 I added some gear and sculpted details to both figures to make them even more authentic to the original including a little "beeper" type gizmo on the first one's belt. The head and my custom designed decals work great with either interpretation.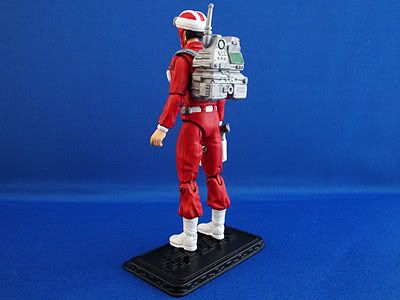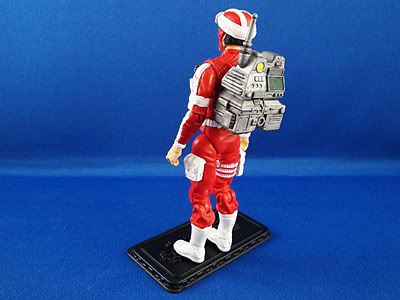 I also painted the heck out of the gear to really bring out the detail on the backpacks which are vintage and required some radical modding to fit the modern peg hole.
I hope you dig them. If you want to see more of what Trigate has to offer, you can check them out
here
. If you'd like to buy a set of these decals or commission a Lifeline of your own, you can contact me as always at
Eric@insidious1.com
.
"Poor Wild Bill. He was a good soldier, a better pilot, and a swell friend."

"Hiccup! I ain't dead you muckle head, I jush had one too many Rum and Yo Joe Colash."