I
n previous posts, I showed you
Shipwreck
,
Roadblock
, and
Hawk
as they SHOULD have looked in the movie G.I. JOE the Rise of Cobra. Today, I'll show you Duke and Scarlett as they should have looked.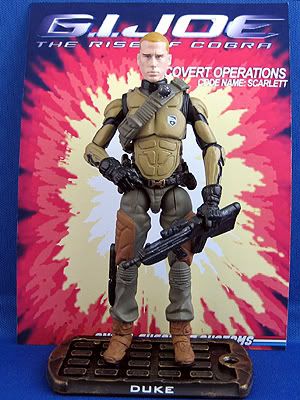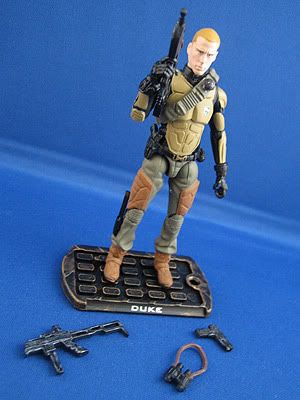 It would have been so simple and would have pleased so many fans but alas, that ship has sailed and we are left to our own creative devices.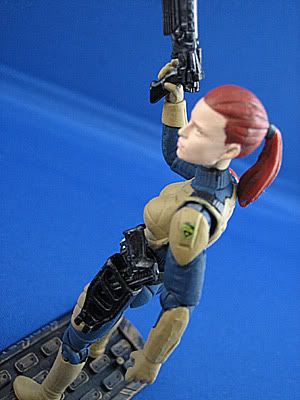 And now, I present a little web comic that I put together before the movie was released. (I thought they were going to pair Duke and Scarlett.) I hope you dig it.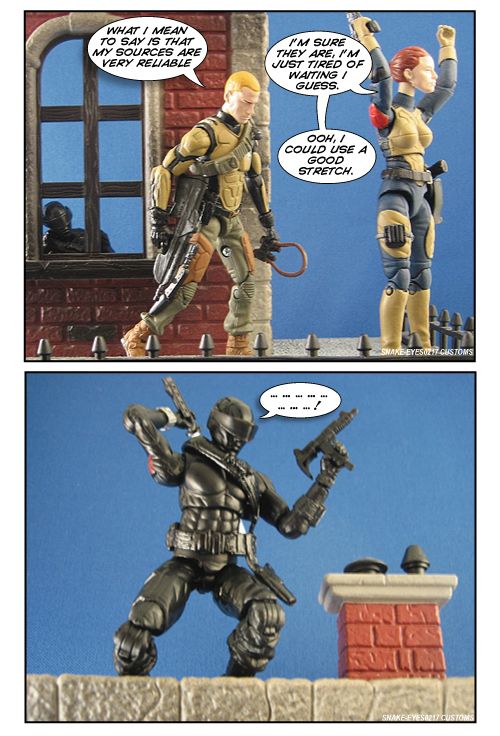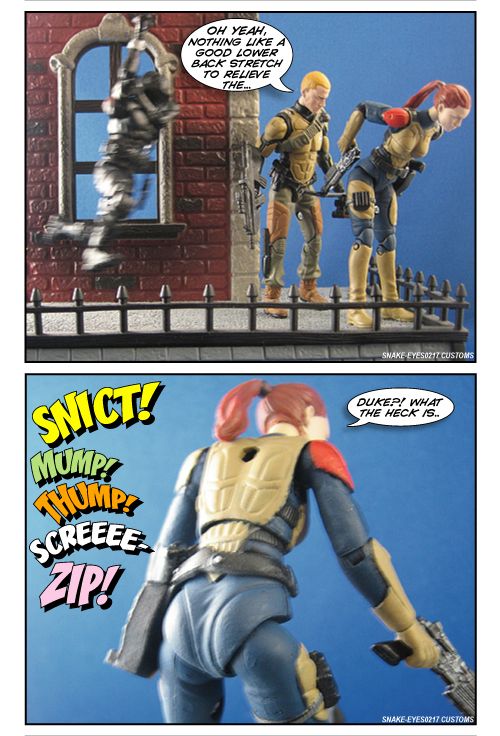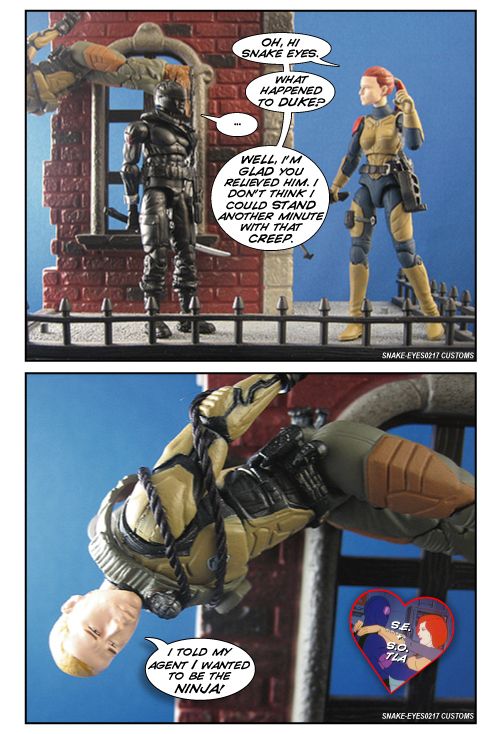 Duke's last line is based on a magazine article where Channing Tatum said he told his agent that he wanted to play Snake-Eyes instead of Duke in ROC. I actually kind of wish he did because then we wouldn't have had to endure his weird Ebonics speech pattern throughout the movie.
Not much to these guys but a head swap, some extra gear, and some very careful painting. But the end result is pretty dramatic. Contact me if you'd like to commission one for yourself. Until next time, I remain The Insidious One.