Just as Sean Connery said he'd never play James Bond again after "Diamonds Are Forever" in 1971 only to reprise the role in "Never Say Never Again" in 1983... at the bequest of a very nice client all the way in Singapore, I've created a new version of my Daniel Craig James Bond. But to live up to my mantra of never creating the exact same piece twice, I've made a few improvements to our favorite member of Her Majesty's Secret Service.
This time I added more detail to the face, especially the eyes to give them that cold icey-blue stare. I've also made the tie a little darker and got rid of his pocket hanky because he just looked a little tougher without it.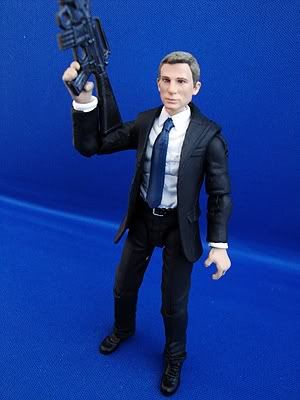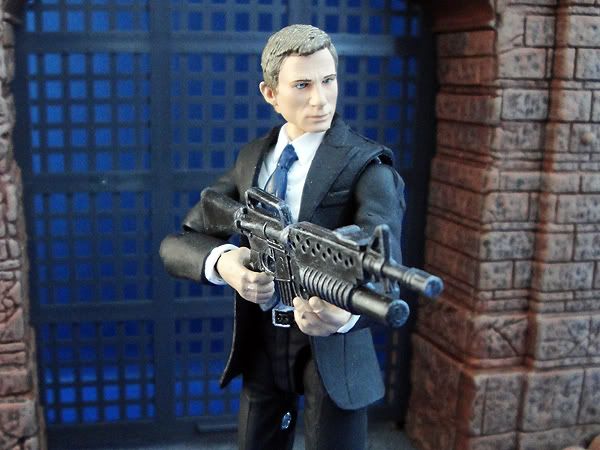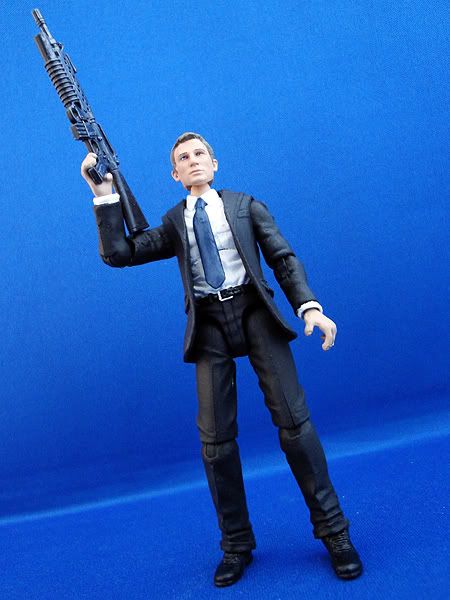 I hope you dig him. I have a Sean Connery in the works, but he'll have to wait for a future post. Until then, tell Ms. Moneypenny that I remain "The Insidious One."