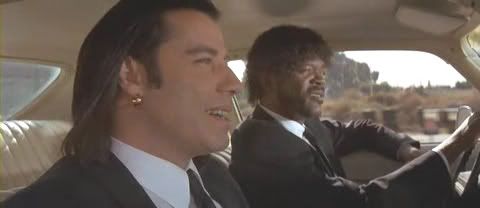 Vincent: It's the little differences. I mean, they got the same $#!t over there that we got here, but it's just – it's just there, it's a little different.
*****
Castle Grayskull Week continues with a MOTUC version of "The Little Differences." If you're new to the blog, every once in a while I show you a simple way to improve one or more of the figures in your collection. In this case, I'll show you how to turn that Vykron "Space Ace" gear you have sitting in your parts bin into a cool new character.
First of all, even if you use the Space Ace gear on the Vykron body as intended, it looks pretty terrible. The bright orange 1970's Marvel style vest with the deep v-neck on a bare chest is too much for even the most daring of Eternia's fashionistas. Luckily, with all the figures we have so far, we can find some parts that both match the orange, help tone down the flamboyance, and bring the whole outfit together. (Thanks for the terminology Tim Gunn.)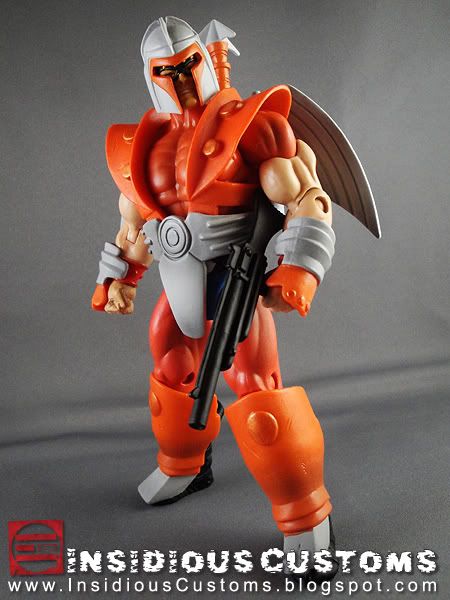 He's made using Snout Spout's body with Thunderpunch He-Man's arms, Mo-Larr's boots, and a Preternia He-Man head. To swap the parts, I heated water in a large coffee cup in the microwave for 3 minutes, submerged the part for about 40 seconds, and then gently pulled them off. I repeated the process to put the parts back on. The head required some trimming away of the plastic to better fit inside the helmet. I used an x-acto knife to do this leaving a "U" shape on top. I also trimmed part of the back of the head so the face would sit further back inside the helmet.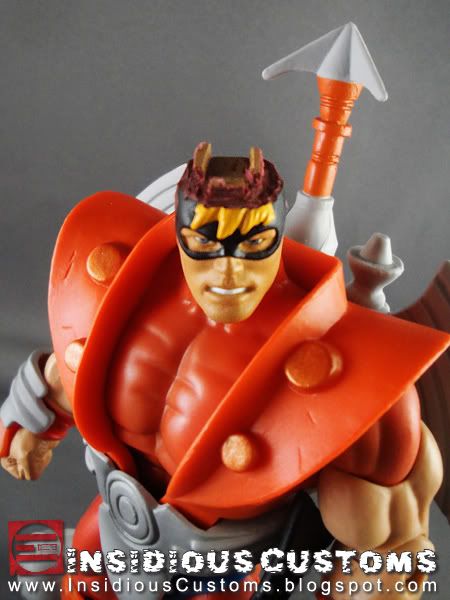 I really like how the black mask ties-in with the black belt under the Space Ace gear and the black boots. It also gives him a little of the Boba-Fett look without obscuring the entire face.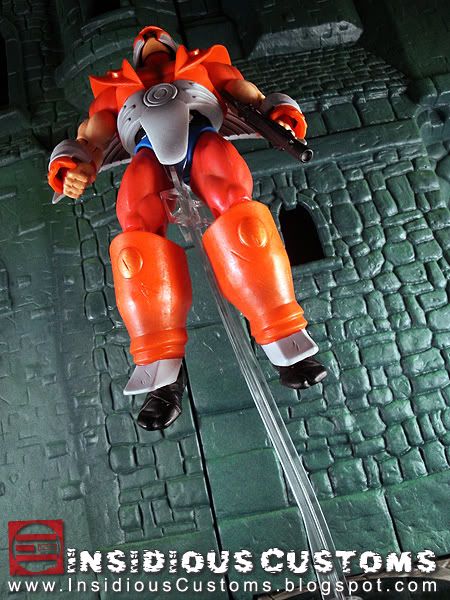 I also like how the lines of the vest and the orange shoulders with bare arms give him that 80's-90's Wolverine feel when he had the brown costume with pointed short sleeves.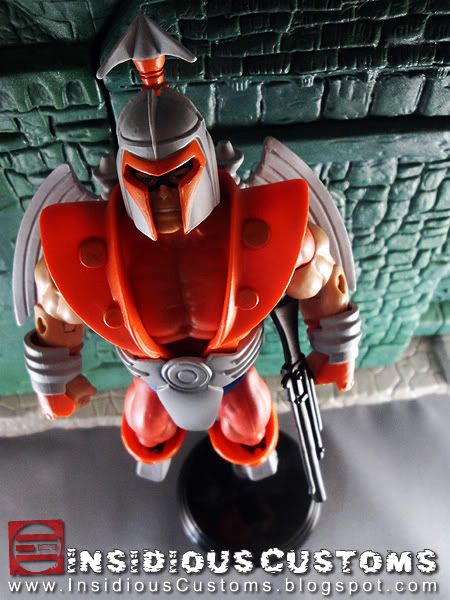 Now you've got a brand new character...or Space Ace Vykron...or He-Man in Space Adventure Gear!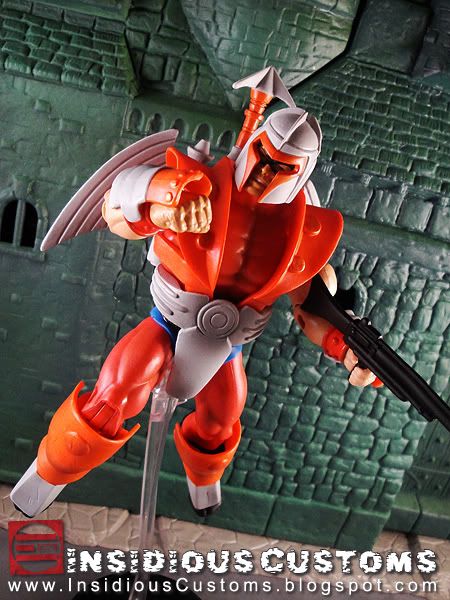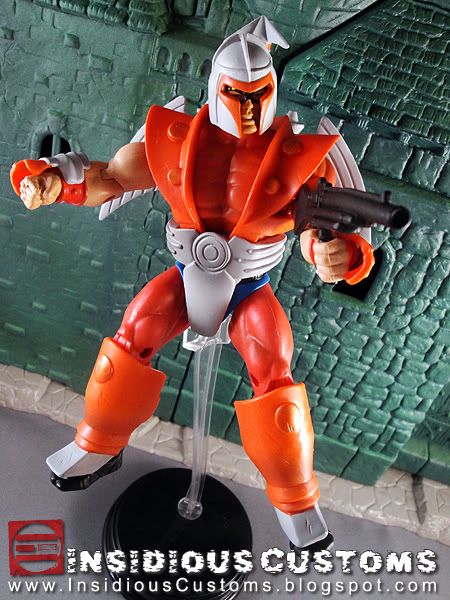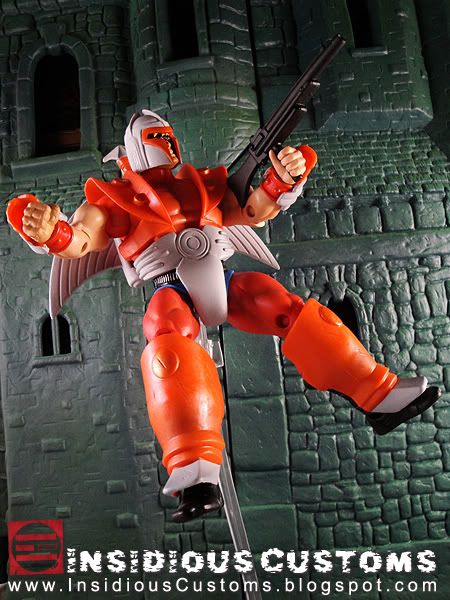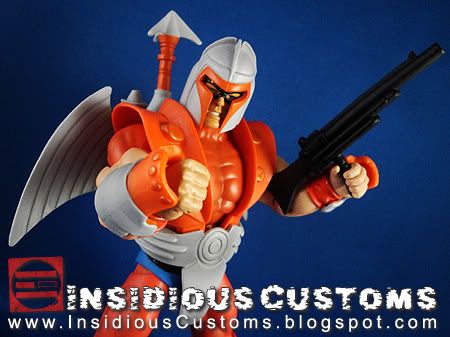 I hope you dig him and see how a little experimentation with your extra parts can give you some great results...especially when those parts are just sitting in a bin collecting dust.
Now you're probably tired of hearing it but it wouldn't be Castle Grayskull Week if I didn't remind you to pre-order the Masters of the Universe Castle Grayskull for yourself. If you already did, thank you from the bottom of my Eternian heart. If not, here's the link.
Until next time, I remain The Insidious One.