I

've loved the Green Hornet and Kato since I was a wee little boy. I was first introduced to the character through the 1960s T.V. show. Yeah, it was goofy but every once in a while Bruce Lee would break out some awesome martial arts moves. And when Chicago's NOW Comics started producing a new comic book in the 80's, I became a dedicated fan.
Over the years, between myself and my father (his CB handle is Green Hornet), I've amassed quite a collection including masks cast from the original masks worn by Van Williams and Bruce Lee on the show. But no one has ever produced small scale, articulated, Green Hornet and Kato action figures. Therefore, I crafted these.
I went back and forth between the various versions of the pair on T.V. and in the comics. In the end, I took aspects that I liked from all these iterations and combined them into something new. I also thought it would be cool if they fit into an existing "world" and since G.I. JOE once had an anti-crime unit (See D.E.F), I made them in the 25th Anniversary Joe style.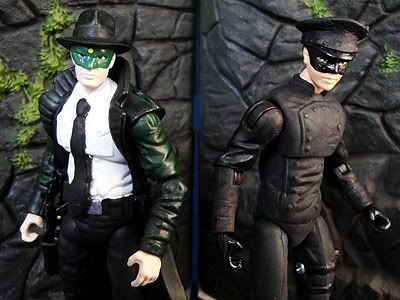 The other half of the decision to use more articulated G.I. JOE bodies as a base was that it allows for cooler martial arts poses for Kato.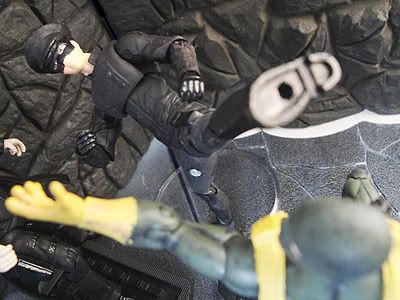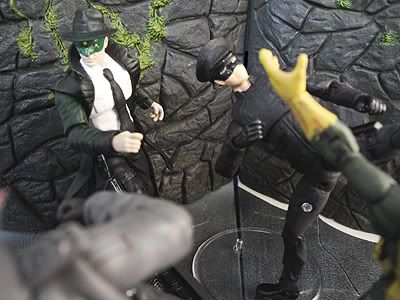 The masks are sculpted and based on the mask replicas in my collection. (Yes, I know they wore several different versions of the masks in the show, but these are the ones I like best.)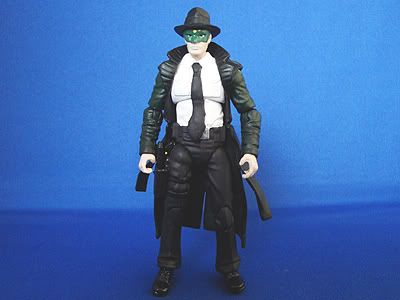 I even included their signature weapons; Green Hornet's Gas Gun and Kato's Throwing Darts.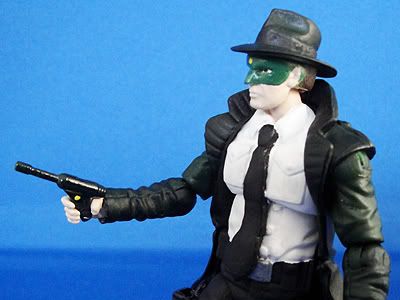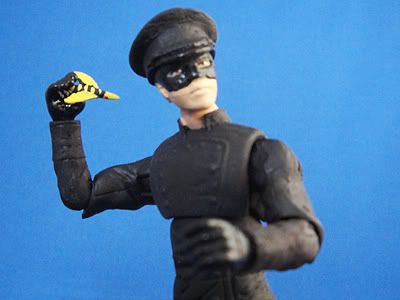 With a lot of luck, this new Seth Rogan Green Hornet movie won't be a total piece of crap. But we'd all better our fingers crossed from what I've seen so far.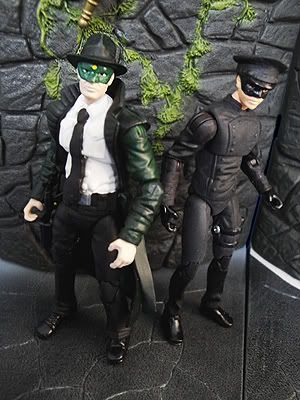 I hope you dig them. If you would like to commission a custom piece of action figure art of your own, contact me at
eric@insidious1.com
. Until next time, I remain The Insidious One.