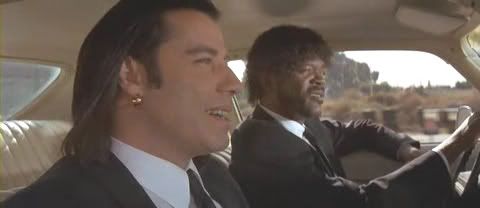 Vincent: It's the little differences. I mean, they got the same $#!t over there that we got here, but it's just – it's just there it's a little different.
*****
T
oday's installment of "The Little Differences" features a figure that has been a personal quest of mine since the Masters of the Universe Classics line began; a pre-Filmation mini-comic stlye He-Man as drawn by master illustrator
Alfredo Alcala
.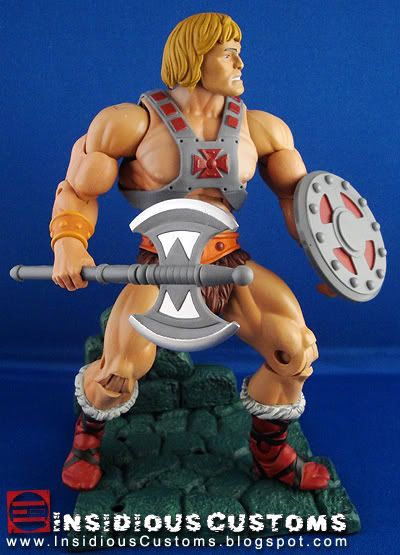 As you may have read in previous posts (
Blond Teela
and
Eldor
), my preferred version of the MOTU mythos is the one laid out in the first four
mini-comics from 1981
where He-Man is a barbarian that leaves his jungle tribe to fight evil. (They call him Oo-Lar on the new MOTUC bios.)
In these books, He-man looks a little different than in other sources. For example; the bracer on his left arm matches his right arm, his skin is a little less bronze, his armor a little lighter gray, and the fur on his boots is a little lighter in color.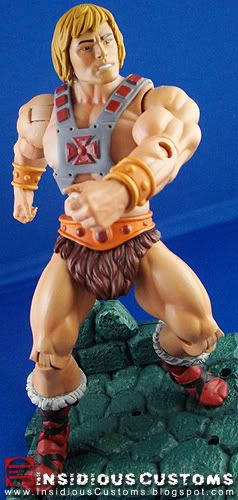 The differences are subtle, but to me, they are substantial. Here's the parts break down...
Head = Prince Adam (serious face)
Body = King Grayskull
Arms = Preternia Disguise He-Man
Boots = Preternia Disguise He-Man
Armor = Green Goddess
Trunks = He-Man
Weapons = He-Man
Here's a comparision shot that shows the differences between my He-Man (left) and the standard He-Man (right)
The challenge was finding a body whose skin tone matched the double bracer arms from
Preternia Disguise He-M
an
. The skin tone of this figure is much lighter than regular He-Man. Luckily,
King Grayskull's
skin is lighter too.
Prince Adam's
slightly lighter skin tone head also was a good match and the slightly less intense eyebrows offer up a nice change from standard He-Man. (The hair piece was positioned a little high on this particular head and I plan to go back and reposition it.) The boots were an easy boil-and-pop swap. The slightly lighter armor from the Green Goddess was an easy fix. Finally, the trunks were, as always, a challenge to swap from regular He-Man, but nothing a little boiling water and elbow grease couldn't handle.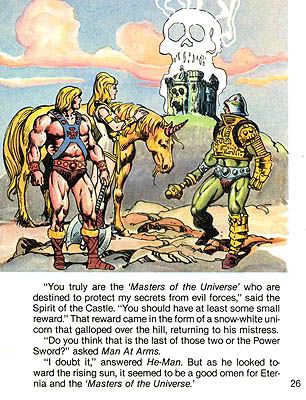 Based on the parts used, this was a fairly expensive figure to make but thanks to the awesome traders and sellers on
He-Man.org
and
HissTank
, I finally have the He-Man I always wanted. (Now I just have to find a good dagger to add to his boot!)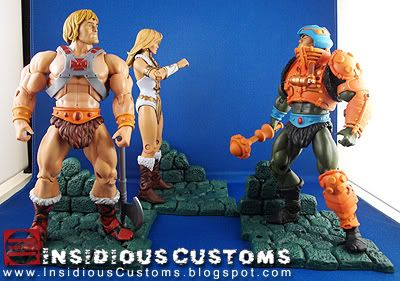 I hope you dig him as much as I do. If you do (or don't for that matter), leave a comment. Until next time, I remain
The Insidious One
.
***UPDATE 11/18/13***
I made a few changes to my Alcala He-Man including the replacement of the Preternia Disguise He-Man boots with the much more stable and more muted Thunderpunch He-Man boots. More notably, I also replaced the Prince Adam head with the Thunderpunch head. The skin tone is slightly lighter than the Adam head but the deco on the hair was so much better, I decided to make the change.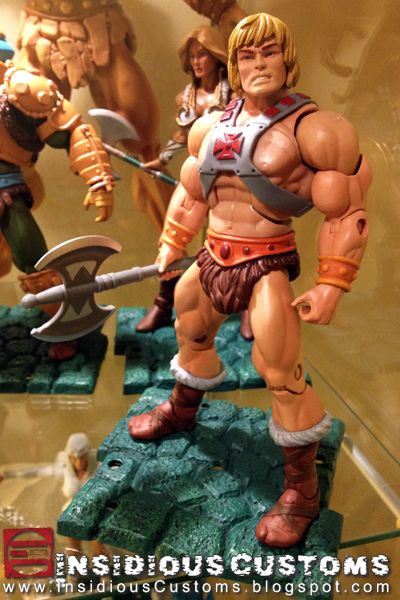 Below is my new original mini-comic display.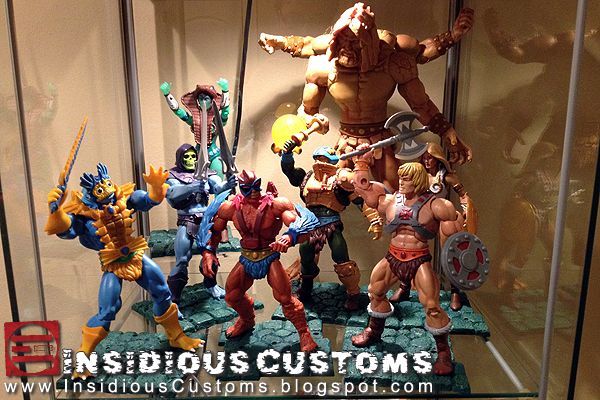 ***UPDATE 03/19/15***
It's been a long road, but with the release of Oo-Larr...better known as "Pre-Goddess Meeting He-Man," I finally have my ultimate Alcala He-Man MOTUC figure! This is the He-Man that I wanted since I was a little kid. The only way he could be any better is if Mattel made a pair of boots that had yellowish tops and a removable boot-knife.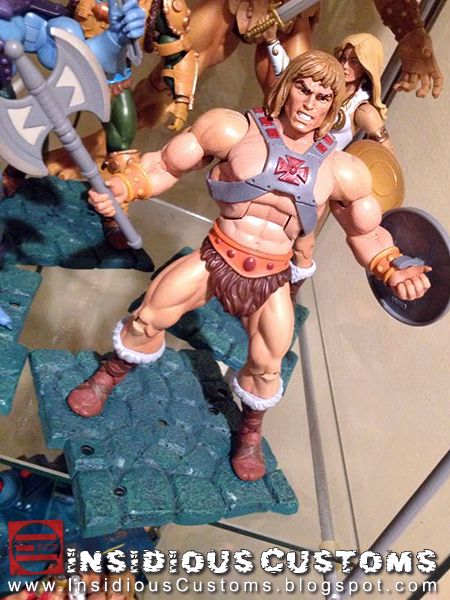 Once again...I present The Insidious Kitbash Recipe for Alcala He-Man:
Head = Oo-Larr
Body = King Grayskull
Arms = Preternia Disguise He-Man
Boots = Thunder Punch He-Man
Harness and weapons = Goddess
Trunks = He-Man